The most important church of Bruxelles is the Cathédrale des Saints Michel et Gudule located in the east of the city center. The Gothic-style church was built from the year 1226 on and was finished in the 15th century. A first church building on this site dates back to the eighth century CE and was dedicated to archangel Michel. When the bones of the national saint Gudule were transferred to the church this dedication was extended.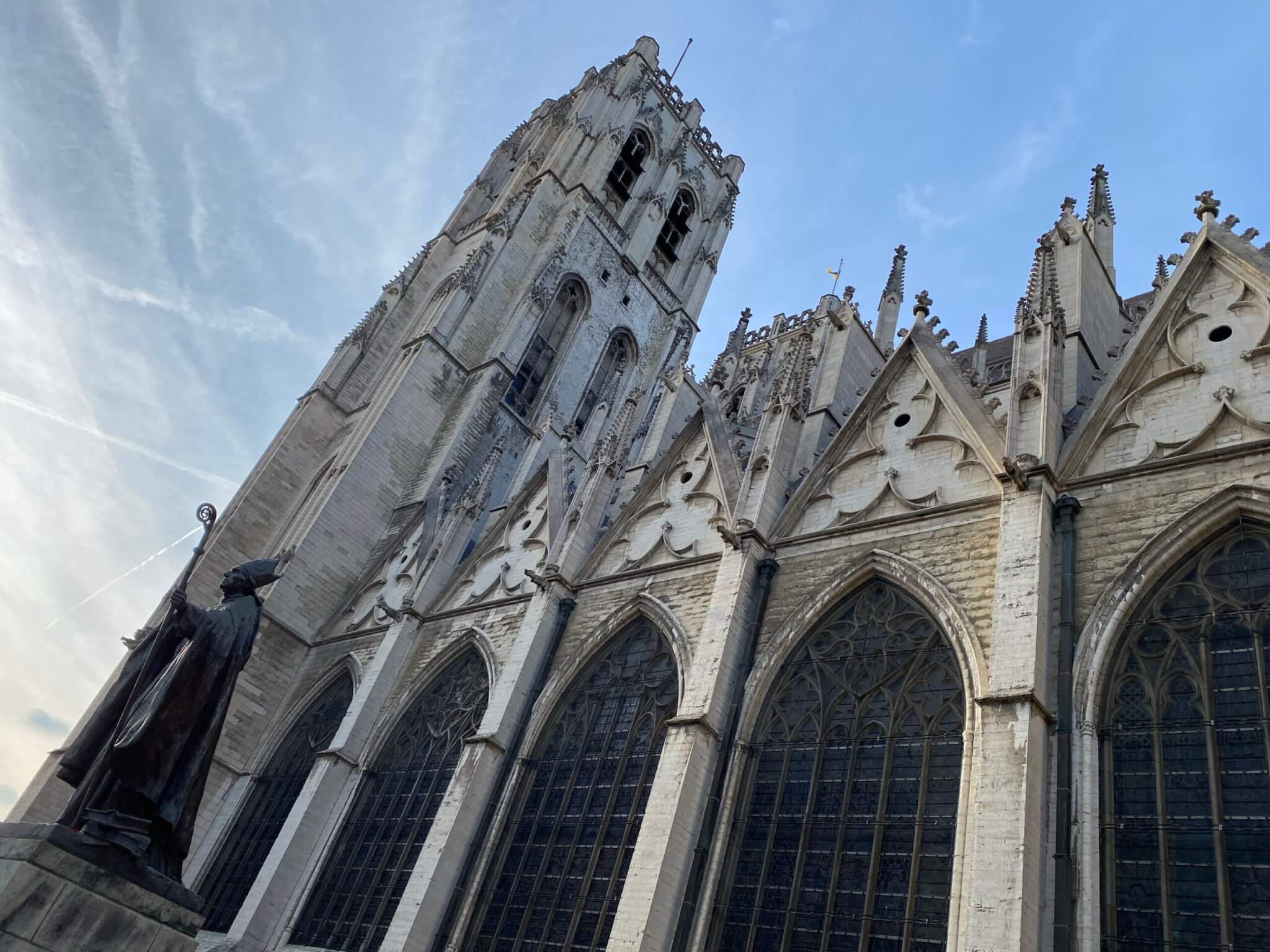 In fact, not all her remains are stored in the cathedral: her head is located in a church at Eibingen, Germany. Gudule decided for a religious life and is often depicted with a lantern. This goes back to the story that she was going to church in the dark using a lantern and a demon tried to extinguish the flame to hinder her passing the right way – but the lantern was always rekindled.
The cathedral is worth a visit from the outside and the inside, especially the colorful glass windows, the roof and the columns are beautiful. And you can also spot some classic gargoyles on the outside! As the national church of Belgium, it is often used for official ceremonies. King Baudouin for example married here, that is also why a bust of him is standing in front of the church.
Cathédrale des Saints Michel et Gudule
Place Sainte-Gudule
1000 Bruxelles
Belgium
https://www.cathedralisbruxellensis.be
Loading map...