War and remembering the victims of war is still today a controversial topic at Kassel. The city was in the past and is still today a center of weaponry production. In World War II it was therefore a target of massive attacks. Even today you can find the traces in vast air-raid shelters and in the face of the city: the historic city center never returned to its former beauty after it was completely burned down in the last world war. In different areas memorials can be found for the victims of war and especially the victims of fascism. The memorial for soldiers which died in both world wars was closed for renovations for many years and vandalized directly after reopening: the Ehrenmal at the Karlsaue.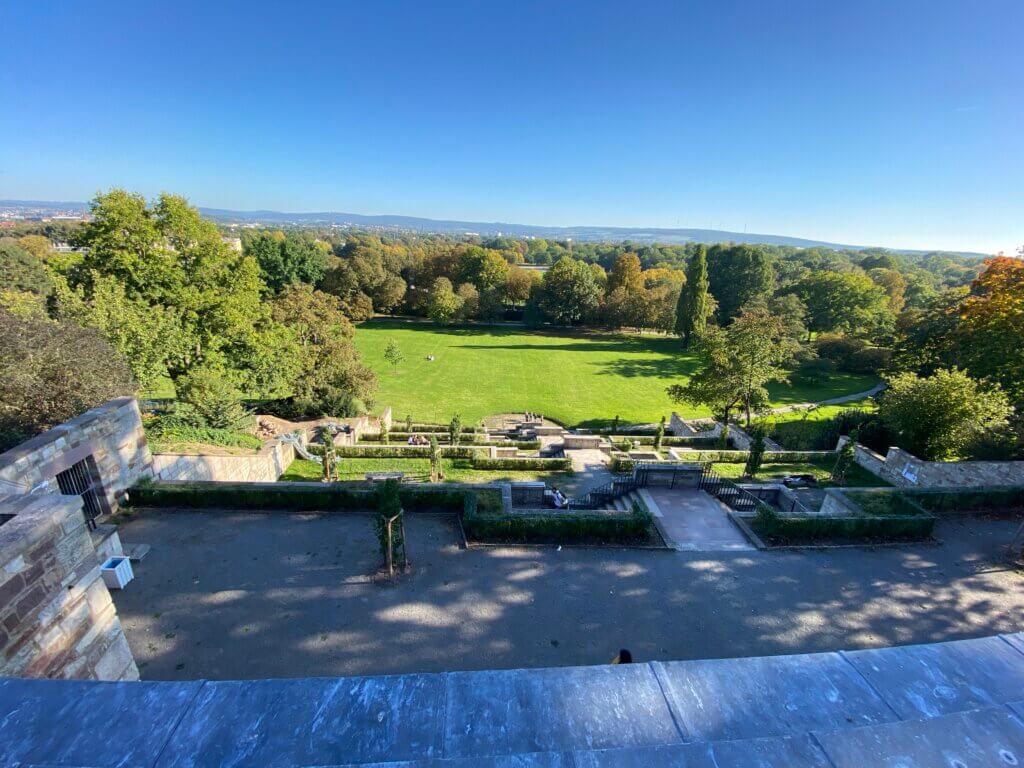 The Ehrenmal is special because it is not a single standing memorial, it is a site with four different platforms connected by stairs leading from the street 'Schöne Aussicht' down to the Karlsaue gardens. It was originally a Baroque-style garden created for Charles I., landgrave of Hesse-Kassel and there was also an underground passage to the representative buildings next to it. After World War I the people of Kassel wanted to remember the fallen soldiers and the garden was transformed into a memorial. It was altered and extended in the 1930s and after World War II.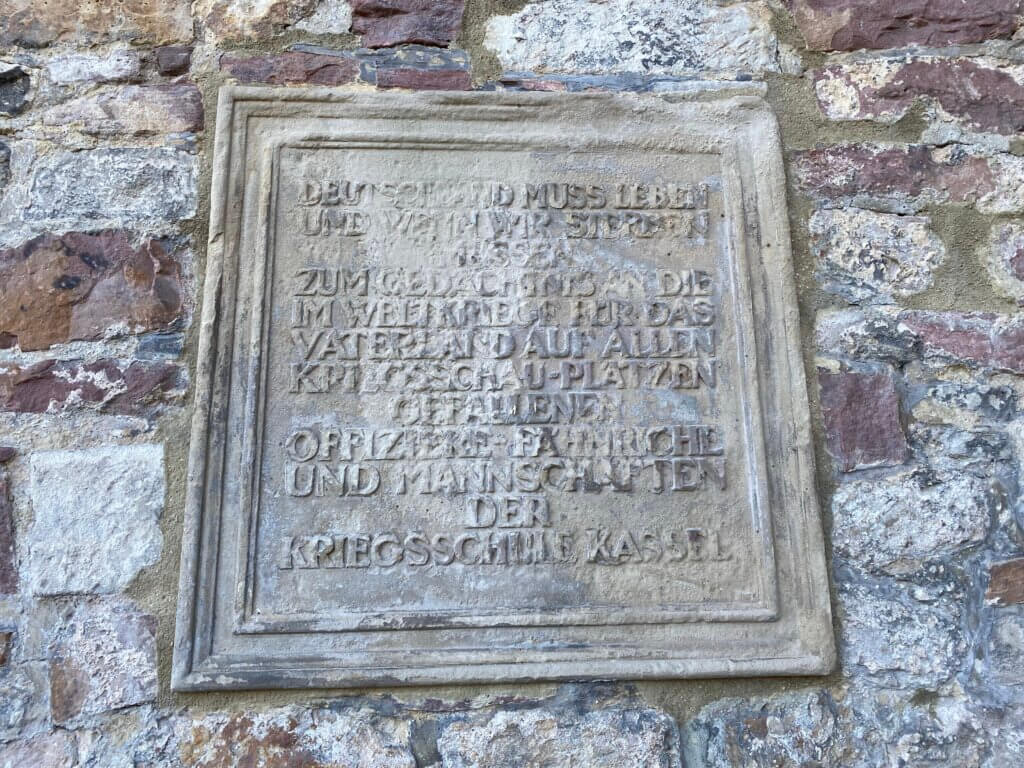 On the upper level you can see the memorial to the fallen soldier. The professor and social democrat Hans Sautter created it. It doesn't show any military signs, no glorification of war. Therefore, the memorial was later hidden by the Nazis under an additional floor. The rest of the area is covered by commemorative plagues referring to military units active in both world wars. It feels strange that the memorial doesn't honor individual fallen soldiers but their organizations – some of them involved in war crimes. The last massive controversial was in 1982 when the city wanted to add a sign honoring the deserters during fascist times. After five years of debates it was added, but the German Bundeswehr didn't join the inauguration as desertion is one of the highest crimes in armies worldwide.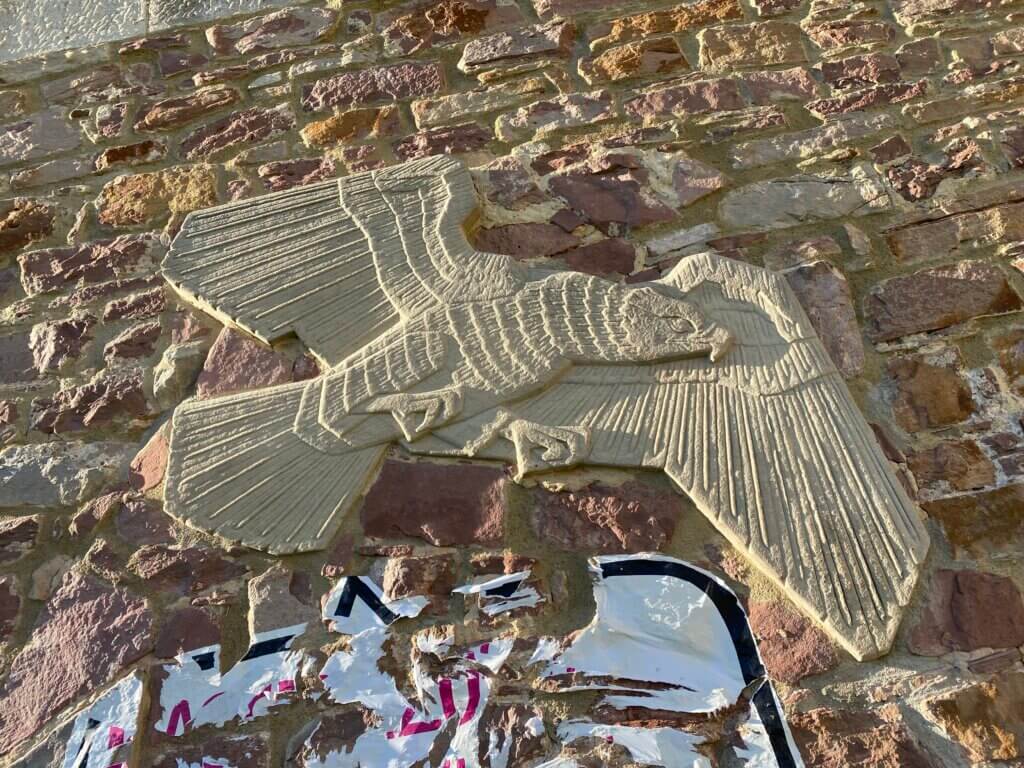 In 2020, shortly before the memorial should have been reopened for the public after long renovation works, unknown persons vandalized it. They damaged thirty-four commemorative plagues and used aerosol cans to express their opinion. It shows that there is need for debate, but there would have been better ways. Even the Museumslandschaft Hessen-Kassel (MHK) which maintains the memorial has seen the need to explain it; explanations had been added at all entrances (and these texts have been also destroyed in blind anger). The Ehrenmal will remain controversial because of its two separate sides: honoring the military units on one side and the pacifistic remembrance of the cruel side of war. May it remain a starting point for reflections and debates.
Ehrenmal
Karlsaue / Schöne Aussicht
Kassel
Germany
Loading map...