I've never heard much about the city of Thun, Switzerland, so far. I just saw that trains from Germany run through it. But as I wanted to get closer to the Alps it looked like a perfect destination for a daytrip. Booking and using trains in Switzerland was so easy (thanks to the SBB smartphone app) that I did it several times during my short visit.
In the end this turned out to be a wise choice. Thun is a beautiful ancient city and from there you have wonderful views on the Alps behind the large Thunersee. The city also becomes beautiful because of river Aare which runs through the city forming two river arms influenced by ancient dams and spanned by several bridges.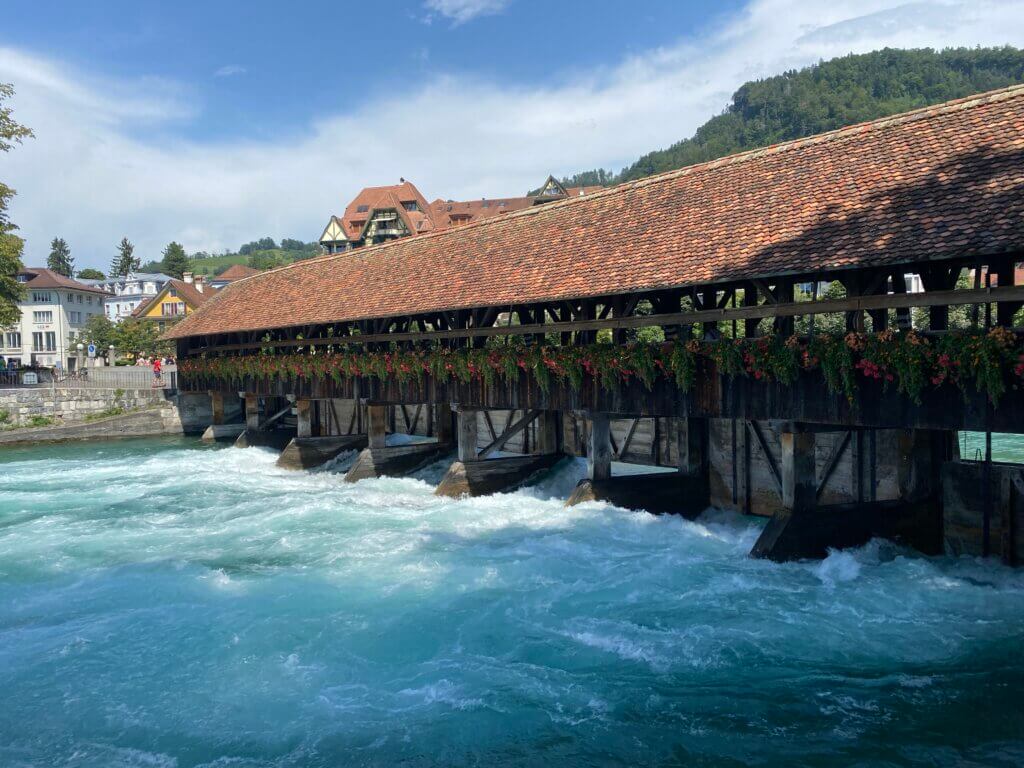 The people of Thun know how to use the waters, offering boating tours on the lake, surfing behind the dams, jumping from bridges, and swimming through the city. I also saw people spanning slacklines over the river and training their balancing skills.
At Thun you can sit close to the water and enjoy life, but you should also have a look at Schloss Thun located on a mountain (hint: there is an elevator up starting from a multi-story carpark). The castle keep dates back to the year 1190 CE, again a work of the house of Zähringen. From up there you'll have magnificent views on the region and the Alps. And if you're already there: it is a convenient short train ride to the base station of the Niesenbahn taking you up to the pyramid-shaped mountain called Niesen.
Thun
Switzerland
Loading map...