The Niesen is a 2362 meters high mountain close to the Thunersee. It is a mountain that is easy to identify because of its special shape: the mountain looks like giant pyramid and creates a shadow in the form of a triangle. Amazing views await those that take the long and steep trip to its top. Since 1856 a restaurant can be found there, and people had to hike all the way – but in 1910 a funicular was opened, the Niesenbahn.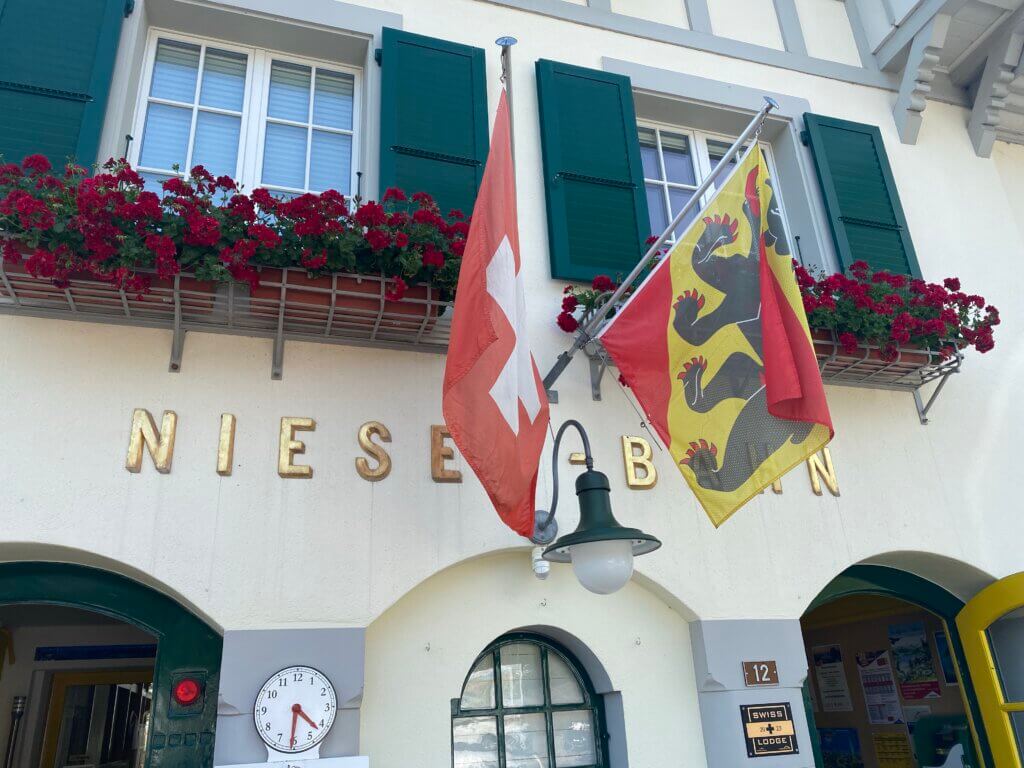 The Niesenbahn is one of the longest funiculars in Europe and I've never used a funicular on such a steep track: the inclination goes up to 68 %. A trip lasts 28 minutes and is split into two sections. At the middle station you have to change from one train to another. As capacity is limited the prices for the Niesenbahn are rather high, but the views are worth the money. If you just want to get up, enjoy the panorama and go done again: there is an afternoon ticket for half the price.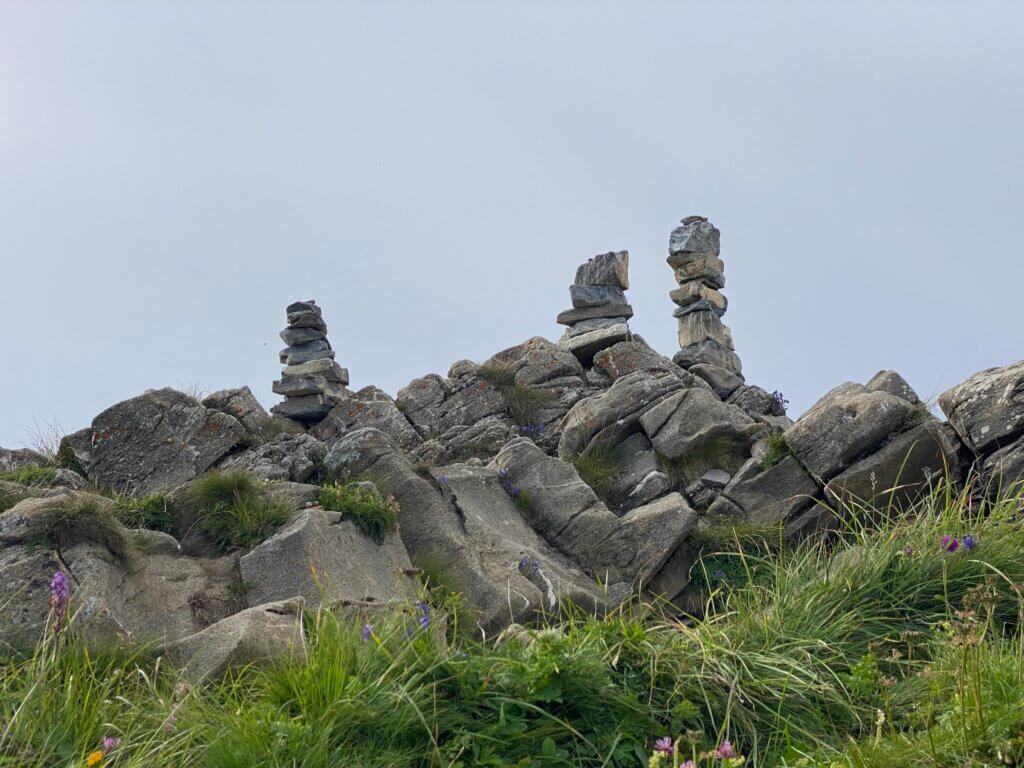 Next to the tracks of the Niesenbahn you can see some narrow steps created for the funicular. They form world's longest staircase with 11,674 steps. Every year they are opened for a run to the top. The current record time is 55 minutes; unbelievable. If you want to get to the top in a more relaxed fashion by taking the Niesenbahn you need to take a train to Mülenen. When you exit the train, you immediately see the Niesenbahn ground station and ticket office. If you later want to leave by train, you should know one thing: Mülenen is a stop that is only serviced on demand. You need to push a button at the railway station to signal the next train that you want to get on.
Niesen / Niesenbahn
Aeschi / Mülenen
Switzerland
Loading map...