Northern Hesse has its own table mount! Not as vast as the Table Mountain in Cape Town, South Africa but very worth a visit. When coming from Kassel, Germany, you need to pass around the Bergpark Wilhelmshöhe and then you will see it very fast: the Burghasunger Berg belonging to Zierenberg. The mountain is flat and on top, you will find a small lake, the ruins of a former cloister, good views and some places to rest.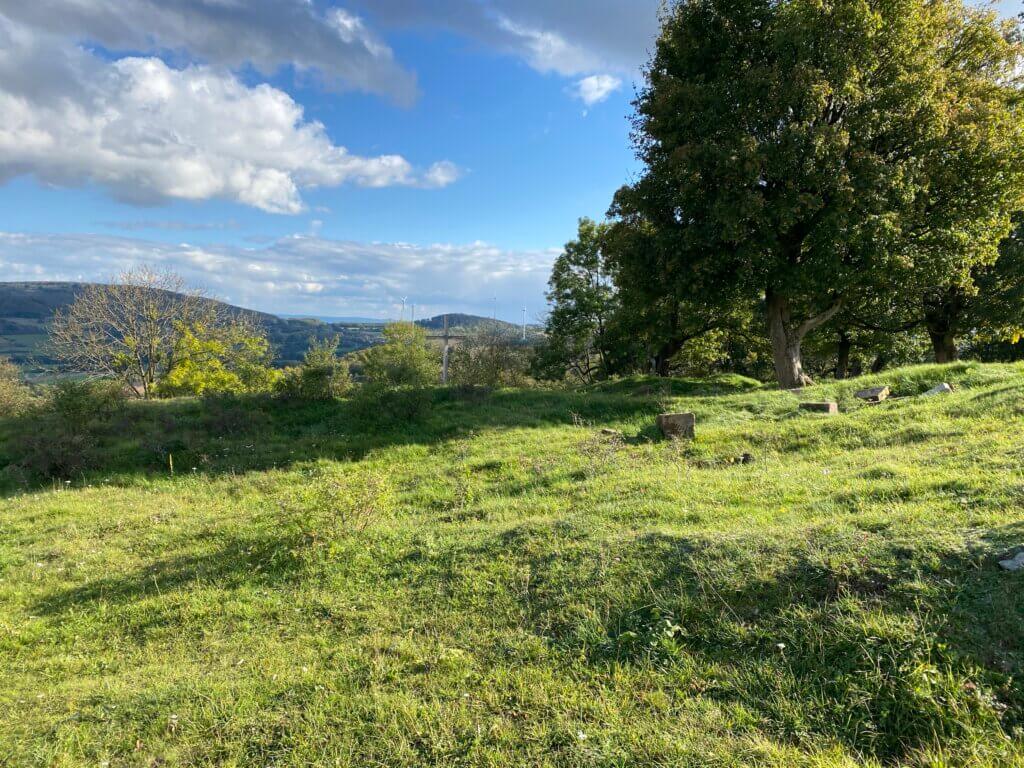 The village Burghasungen is located around the table mount and on top you can be alone and enjoy nature. On one side of the mountain, there is a stage next to the cliffs (the 'Bergbühne') and there are also some nice hiking paths ('Klippenpfad') leading you up through interesting rock formations. The cloister was built from the year 1080 CE on and lasted around 700 years. It was placed at the location where saint Heimerad settled and lived until the year 1019 CE. Today you can see only some wall foundations – most stones have been used for other buildings like the castle Schloß Wilhelmstal at Calden. At the village, you can find a museum about the cloister that you can visit if you want to learn more.
If you want to get up by bike – the steep road to the top is located next to the church.
Burghasunger Berg
Berghasungen
Zierenberg
Germany
Loading map...