Lebanon currently experiences exceptional circumstances. 30 years after the Lebanese civil war and 15 years after the so-called Cedar revolution and the Lebanon war in 2006 the country now has a governmental crisis. Since October 2019 the people are protesting on a daily basis against corruption, economic turndown, daily electricity outages, the political elite and a system that assigns governmental positions and the number of seats in the parliament by religion. More than ten different religious groups claim their rights and finding consensus must be like a mission impossible.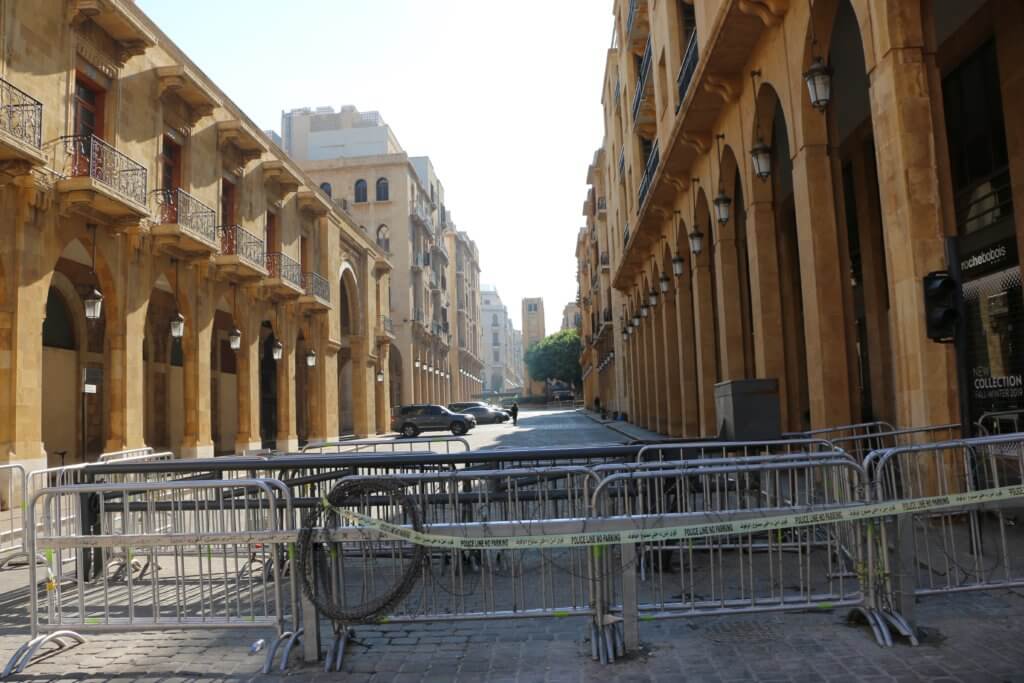 As a result, the inner city of Beirut is blocked by three rings of barricades by the army and a massive military presence exists. I've never seen so much barbed wire-like there. On Martyrs' square, a protest camp was built where the people gather, have fun, create artworks, play music and dance. But there is also violence which can be seen at the surrounding buildings where the glass has been destroyed. Sometimes roads outside of the city centre are blocked. During a visit to the Beqaa valley I could see how young members of Hezbollah (which is in Germany seen as a terror organisation – but in Lebanon, it is an important political party with 200,000 missiles in storage) blocked the road and set it on fire.
Nevertheless, while travelling through Lebanon I always felt safe. As I couldn't visit all the historical places and museums in the city centre I'll have to come back – hopefully to a more stable country. Creating a new government is already initiated but will last some weeks. Hopefully, they succeed in stabilizing the country and unifying the people. Lebanon has great potential – with the Beqaa valley used to grow fruits, the high mountains where you can go skiing, the historical places like the UNESCO World Cultural Heritage at Baalbek or wonderful ancient harbours.
ت / Beirut
Lebanon