If there would be only one thing that Երևան, Armenia, is known for throughout the world then it would by brandy. The good conditions for growing wine in Armenia have been used for a very long time to produce brandy (in other parts of the world also called cognac). In 1887 a state-owned company was founded that is only allowed to buy grapes from Armenia – in 1998 it became part of the Pernod Ricard Group. Ararat brandy was very famous during Soviet times and is now available all over the world.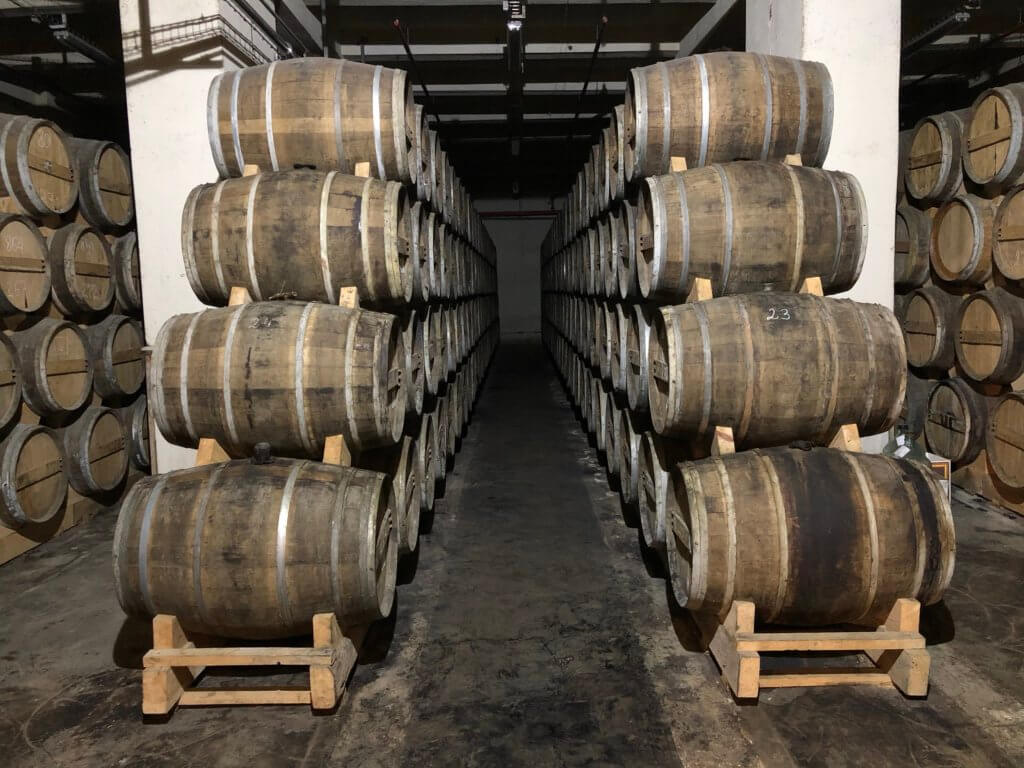 It has also its place in history being served at the conference of Jalta and Winston Churchill regularly received a bottle. When coming to Երևան you will automatically discover the factory with the wonderful building and the yellow letters 'ARARAT' on top close to the street leading into the city and near the Hrazdan gorge. You can visit the factory and learn a lot about the past. The tour leads you into the storage rooms – well, the main storage is separated by glass because of the Angels' share: it gives the air a 10 % share of alcohol which could make you drunk just by breathing.
Throughout the tour, you will see barrels offered as a present to presidents of foreign countries who often signed them, a peace barrel which shall be opened when the Nagorno-Karabakh conflict is solved and a lot of ancient bottles from the long history of the factory. Afterwards, you can sit down and taste different blends and brandies of different ages (choose the quality and the number of different brandies when booking). In a shop near the entrance, you can buy presents for your friends at home. Later you should do something relaxing as you might be quite drunk when leaving. 😉
ARARAT Brandy Company / ARARAT Museum
Արարատ թանգարան
2 Admiral Isakov Ave / 2 Ծովակալ Իսակովի պողոտա
Երևան, Հայաստան
Yerevan, Armenia
Loading map...