What Germans abroad seem to miss most is typical German bread. In Madrid, Spain that is no problem as someone decided to supply the German community with everything it needs and opened a German bakery, a German grocery and a restaurant with German food – the Fass. And they also organize 'typical' German beer parties for the Spanish to give them the Oktoberfest feeling.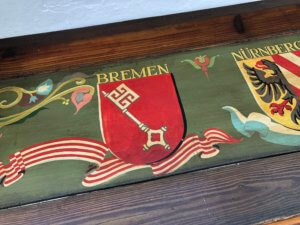 Why would that be interesting for someone travelling to Madrid? You're normally not going to Spain to eat Eisbein, Schweinshaxe or Leberkäse. Just one word: Bundesliga. If you want to see a match of your favorite team the restaurant Fass near the metro station Concha Espina is your best option. They have an outdoor terrace but show soccer only inside. But there with German commentary and good beer. And if you like – the famous Estadio Santiago Bernabéu of Real Madrid is just some meters away.
Fass Concha Espina
Calle Rodríguez Marín, 84
28002 Madrid
Spain
Loading map...