If you're a fan of comic art or just want to kill an hour of time waiting for your train at the Kulturbahnhof at Kassel, Germany, the Caricatura – Galerie für Komische Kunst is the right choice. It is an exhibition space founded in 1984 and maintained by a private association. They present two to five changing exhibitions of comic art every year.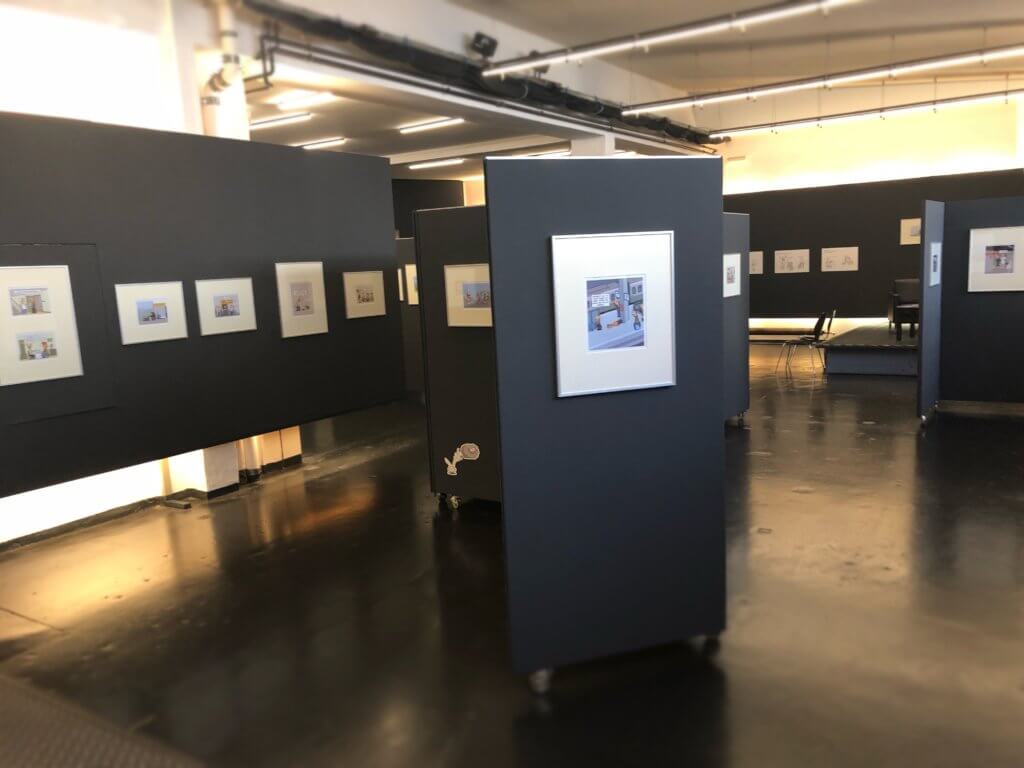 The list of former exhibitions is long and includes important names like Martin Perscheid, F. K. Waechter, F. W. Bernstein, Joscha Sauer, Walter Moers, Hans Traxler, Chlodwig Poth or Robert Gernhardt. I went there for 'Gegen den Strich' by Miguel Fernandez – a great collection of comics about everyday life in a style I really like. The Caricatura is rather a small place but it provides enough space and also includes a shop and a bar.
Caricatura – Galerie für Komische Kunst
Rainer-Dierichs-Platz 1
34117 Kassel
Germany

http://www.caricatura.de
Loading map...