Akko (formerly St. Jean d'Acre, also called Acre, Akku) is a beautiful old town at the shore of the mediterranean sea. It exists since 3.000 years BCE, was a very important town for the crusades and then fell into the hands of the Arabs. Most European buildings have been destroyed and replaced against islamic buildings.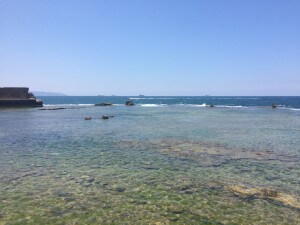 If you follow the road down to the old city you will first find the old habour of Akko which is mostly destroyed. Between the ruins close to the lighthouse now fishermen stand in the breakwater trying to catch some fish. When you walk through the old town with its narrow streets (UNESCO world cultural heritage since 2001) you immediatly have the feeling of being set back in time some centuries.
You will come across an old escape tunnel of the templar knights and a good preserved Turkish bath house. Orientation is easy if you follow the path towards the Ahmed Jezzar mosque with its slim, green roofed tower. It was built over the ruins of the cathedral of the crusaders in 1781, it is fenced on three sides by arcades and the mosque itself is a very good example for Turkish rococo style.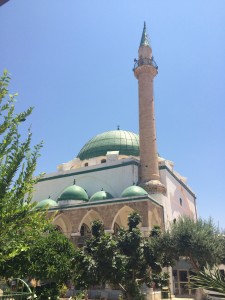 Directly in front of the mosque you will find the citadel of Akko. Next to the fortress a prison has been built and when some inmates digged through the floor they found some great halls: the original building of the Knights of St. John of Jerusalem (Hospitaller) has been mostly filled and covered by the muslims and lies now 4 meters below the street level. Therefore throughout the centuries it has been very good protected and after these halls having been execavated you can now walk through very spacious rooms filled with multimedia content about life during the crusader times. Check out the audio guide!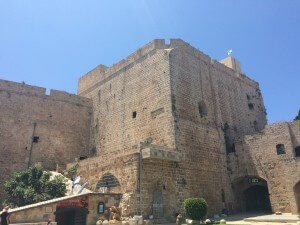 The citadel is the most important sight of Akko and needs to be in every schedule. Here I met a young woman working as a cashier who was very fond of hearing about me being from Germany – because she speaks German very fluent and seemed to have fun with giving me addition advise. Kind of strange to switch back to your mothers tongue somewhere in the middle east.
Loading map...