A main reason to visit Israel was my wish to see Yad Vashem, the World Holocaust Center in Jerusalem. It originates from my political work, from my continous wish to learn more about the Shoah and even because of the fact that two women of my home town were honoured in the Garden of the Righteous Among the Nations and I organized a memorial event for them some years back in time.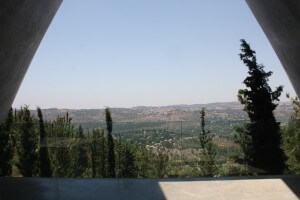 Yad Vashem is located at Mount Herzl in the far west of Jerusalem. It was created by law in 1953 and documents the German crimes from 1933 to 1945, collects the names of the victims and gives a place to remember. After passing the visitors center you immediatly arrive at the Museum of the History of Holocaust – a very long triangular shaped building cutting through the mountain; like the Holocaust has left a huge scarf in the life of so many people.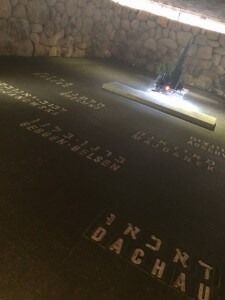 You can watch from one end to the other but you're forced to take a zigzag route through history – beginning with the vivid Jewish life throughout Europe, along the rise of Fascism to the Warsaw Ghetto and Ausschwitz, ending with new hope in the newly established country Israel. A very touching museum that ends with the Hall of Names, where still today newly discovered victims are registered and a view on the outskirts of Jerusalem.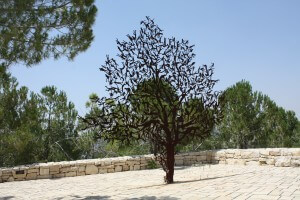 After visiting the museum you'll reach a garden to clear your thoughts and sort your feelings. Next to it the Memorial hall with the eternal flame is situated, as well as the Memorial of the Ghetto fighters. Spread throughout the area you can then discover the Garden of the Righteous Among the Nations, the Memorials of the Children, of the Partisans, the Jewish Soldiers and resistance fighters.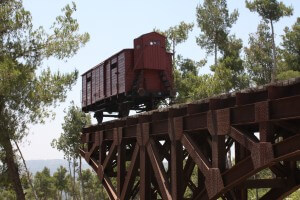 Very impressive is the Memorial to the Deported – an old German cattle waggon handed over by the Polish government and placed on a broken metal bridge. It explains under which circumstances people were brought to the extermination camps all over Europe. A place that should by visited by far more people to ensure that something like this will never ever happen again.
Loading map...