The Alte Nationalgalerie (Old national gallery) is part of the museum island in the heart of Berlin, Germany. It has been constructed in 1867 and houses works of the Impressionism, Neoclassicism, Romanticism and of the Biedermeier period. During World War II the building was bombed and it is unclear, which works were destroyed or taken to the Sovjet union as looted art.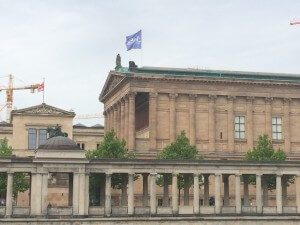 At this time I visited the Alte Nationalgalerie to see the exhibition "ImEx." showing the transition between Impressionism and Expressionism. On display were 160 works from German and French artists. A nice collection sorted by subject and with interesting texts.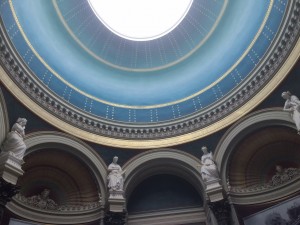 In the end this exhibition wasn't as educational as for example the Monet exhibition at the Städl also in this year. The transition wasn't made visible and explained well enough. But maybe that was something the visitor should figure out on his own.
Bodestraße 1-3
10178 Berlin
Germany
http://www.smb.museum/museen-und-einrichtungen/alte-nationalgalerie/home.html
Loading map...