The palace of the Shirvanshah at the historic city center (İçəri Şəhər) of Bakı is the perfect place to re-enact the folktales of One Thousand and One Night. It is a wonderful palace on a hill with strong fortifications, Arabic decorations, a garden, the mausoleum, a mosque and the beautiful Murad gate. Very good reasons for a visit and for including it into the list of UNESCO World Heritage sites in the year 200.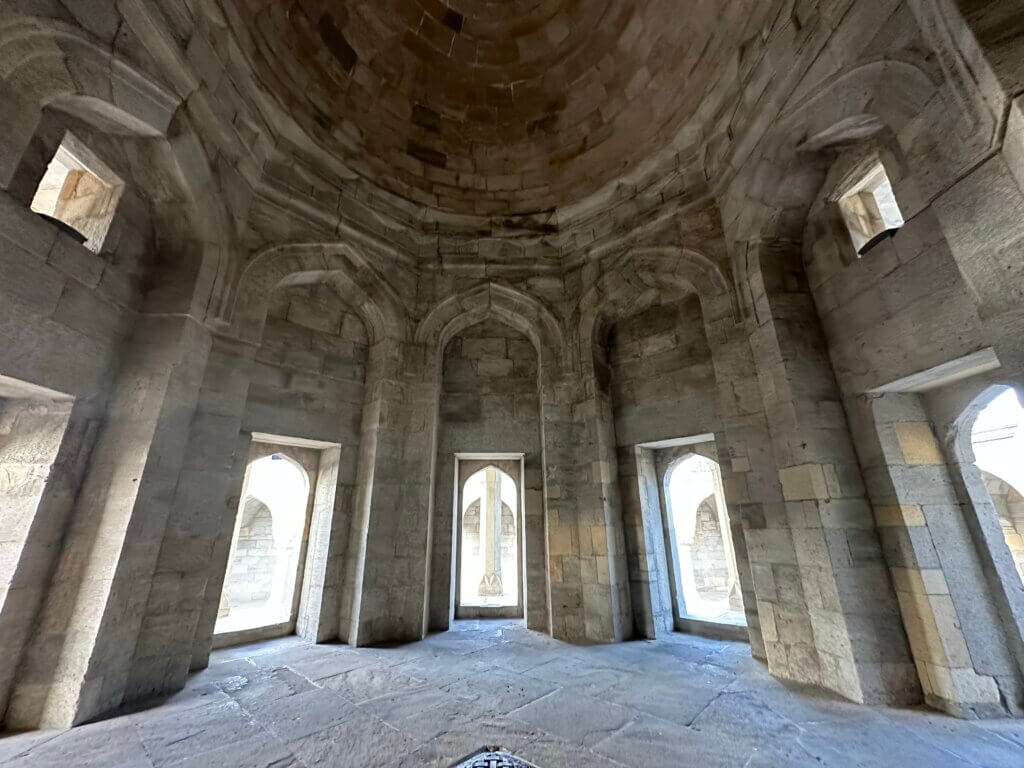 The Shirvanshah were a Muslim dynasty ruling the Shirvan region in which Bakı is located. Their reign lasted from 861 to 1538 and was one of the longest in the Islamic world. Unfortunately the palace was damaged in the 18th century by Russian navy forces, but it has been completely rebuilt. Get a ticket at the entrance, explore the large area and the many buildings and feel like being sent back in time.
Şirvanşahlar / Palace of the Shirvanshah
Bakı
Azerbaijan
Loading map...