The most impressive modern building at Bakı is the Heydər Əliyev Mərkəzi: a cultural center built until 2012 and named after the former president Heydər Əliyev (reigning from 1993 to 2003). It was designed by star-architect Zaha Hadid and opened by president İlham Əliyev, the son of Heydər Əliyev. It looks like a giant sculpture without right angles and flat surfaces. The cultural center includes the national museum, exhibition and concert halls as well as a library.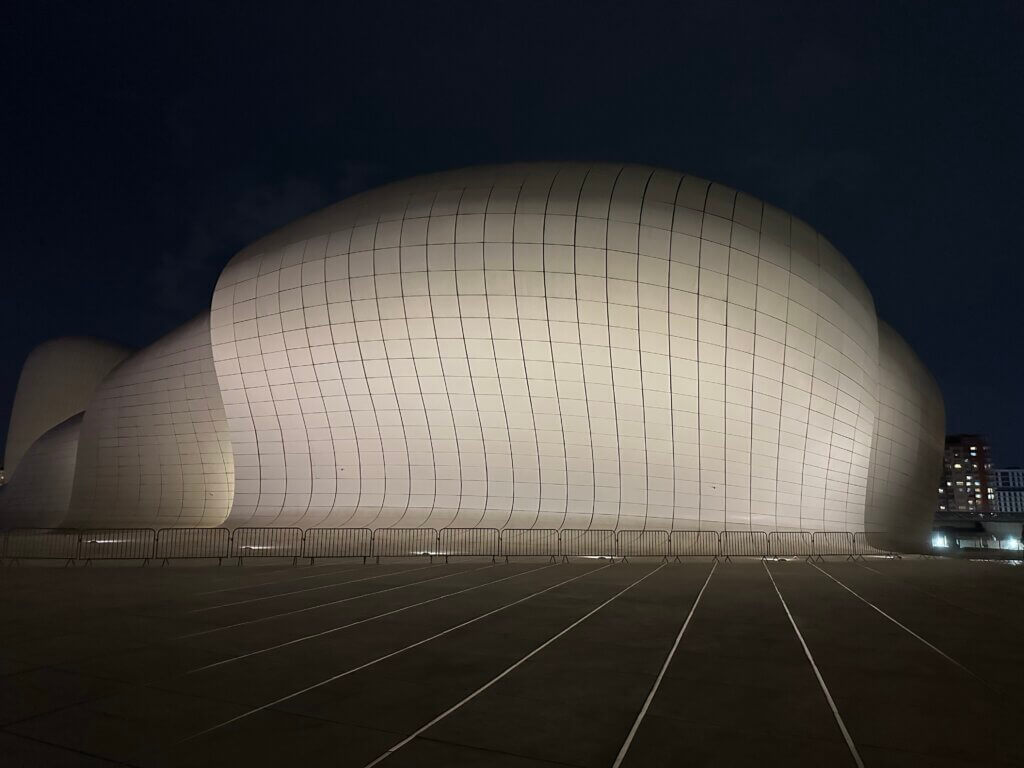 The building stands on top of a hill with large garden terraces underneath; via multiple outdoor escalators you can get to the top. Unfortunately I couldn't visit the building from inside as it was occupied by astronauts (or here I should say cosmonauts): the International Astronautical Congress 2023 was held there and it was closed to the public. Architect Zaha Hadid received the Design of the Year award in 2014 for the cultural center – but she was also criticized for working with the Azerbaijan government (alleged to human rights violations).
Heydər Əliyev Mərkəzi
Bakı
Azerbaijan
Loading map...