What many people don't know is that Hildesheim was once a location for military important productions. Different companies produced tank parts, fuzes, aircraft engines and torpedoes as well as machine parts that were needed for the tanks and lorries of the Wehrmacht. Because of that Hildesheim was seven times the target of British, Canadian and US-American air raids in 1944 and 1945. On March 22nd, 1945, the historic city center was destroyed by 90 percent. 1,300 of the once 1,500 half-timbered houses were lost in a firestorm.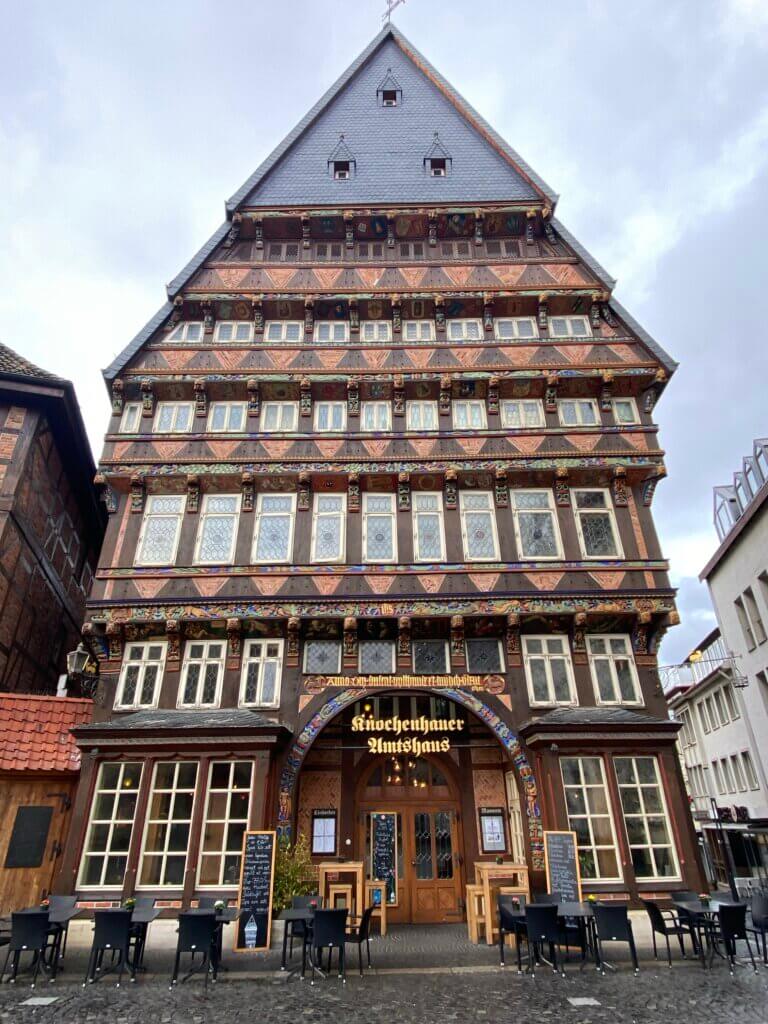 This former beauty can't be fully restored and the restoration works done came late: between 1984 and 1989 the buildings at the place next to the townhall were rebuilt. The tiny house at the Andreasplatz called Umgestülpter Zuckerhut (reverse sugar cone) was restored in 2010. The market place with the Rolandbrunnen and the townhall building is now again a wonderful square with the amazing Knochenhaueramtshaus (the butchers' guild hall from 1529) , the Wedekindhaus (from 1589) and the Tempelhaus (from around 1350).
Rathaus / Rolandbrunnen
Wedekindhaus / Knochenhaueramtshaus / Tempelhaus
Marktplatz
Hildesheim
Germany
Loading map...