For sure also Paderborn has a Museum für Stadtgeschichte that collects items from the history of the city. It was first located in the historic Adam-und-Eva-Haus, a half-timbered house north of the cathedral. In 2015 it moved to a modern building on the grounds of the former Abdinghof cloister. The museum is rather small but very modern.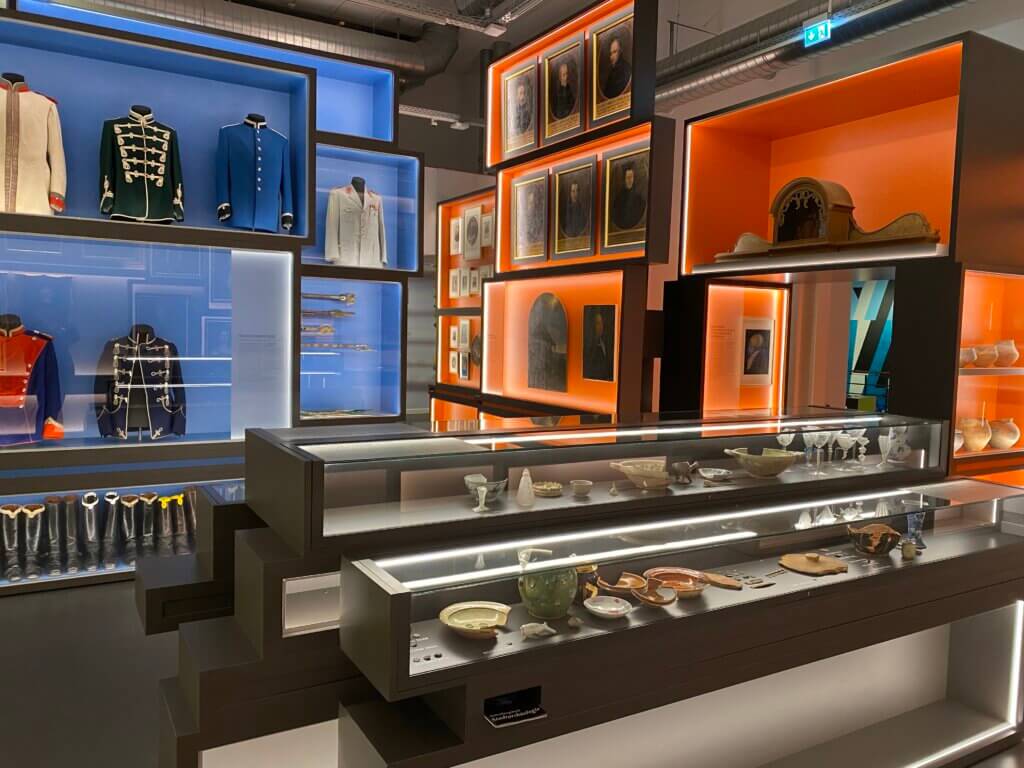 1,400 items exist in the collection, but only a small fraction is shown – arranged in five collections. What I really enjoyed is the modern approach to explain the city history by multimedia elements. You can learn how the city was created and especially which role the river Pader played in that. There is also a room used for changing exhibitions which gave insight into the prosecution of Sinti and Roma during Nazi times. The Museum für Stadtgeschichte doesn't provide content for a whole day at the museum but is well worth a visit.
Museum für Stadtgeschichte
Am Abdinghof 11
33098 Paderborn
Germany
https://www.paderborn.de/stadtmuseum
Loading map...