One of the two multiplex cinemas in the center of Kassel, Germany, is the Filmpalast. It was formerly known as CineStar but received a complete redesign and rebranding in 2019/2020 – shortly before the outbreak of the Coronavirus pandemic in Germany. They were able to re-open for one week and than had to close-down again for months. But they opened a virus testing lab inside and lead all clients through the cinema to show off the new beauty. Fair enough, the Filmpalast is by far the best multiplex of the region and my most favorite cinema.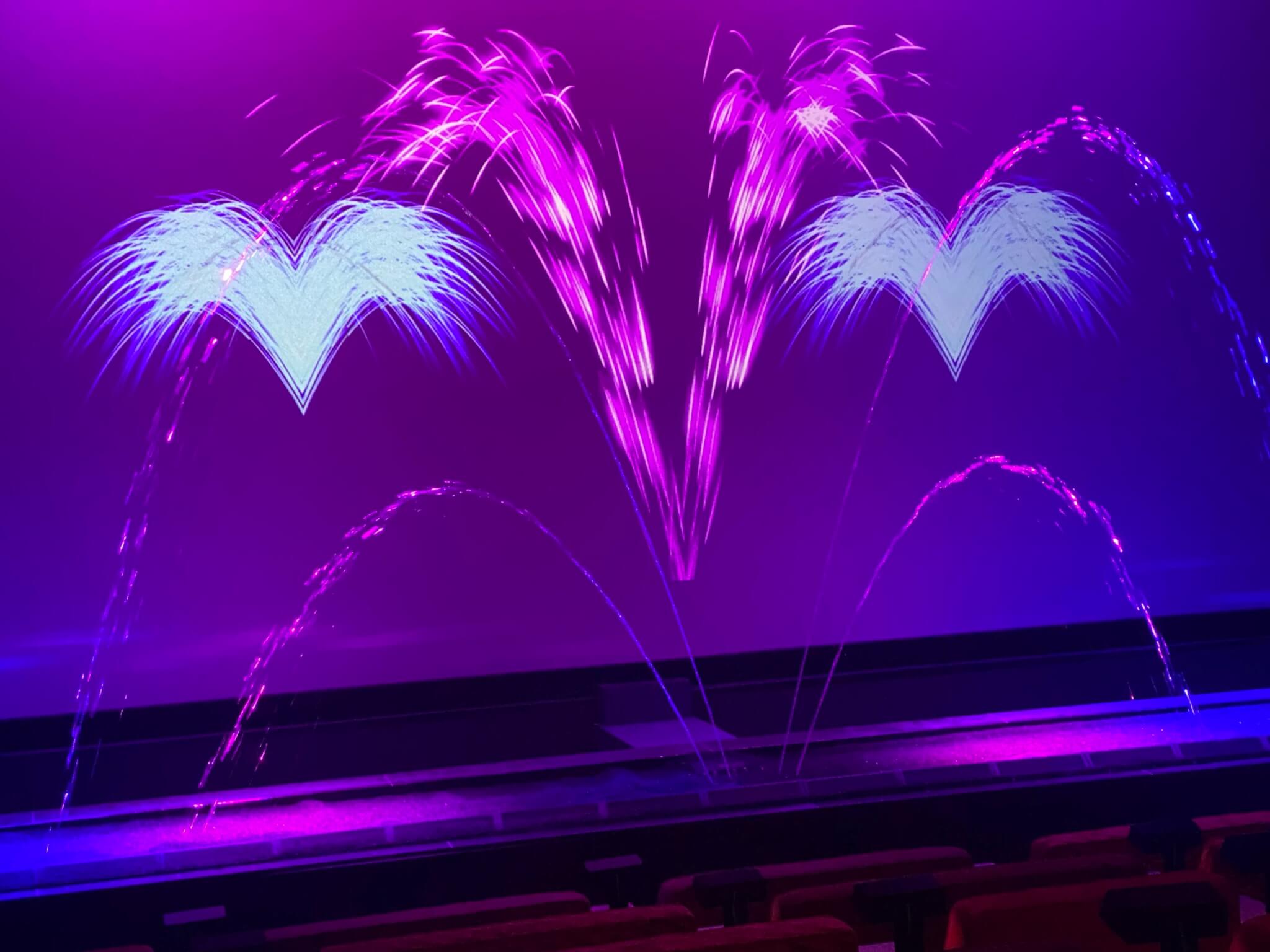 The Filmpalast offers everything a film enthusiast would expect. Even 4D technology, an IMAX cinema or a cinema for kids with a long slide integrated. But the best cinema room is the Neue Kaskade, a reference and an homage to the former Kaskade cinema at the Königsplatz of Kassel. The Kaskade was in operation between 1952 and 2000 and a lot of film stars became guests. Most distinguishing feature was a fountain that was operating before a film started.
After the Kaskade closed down in the 2000s (because of the advent of multiplex cinemas) the cinema remained unused for ten years and became then a location of the dOCUMENTA(13) art exhibition. Afterwards it was converted into a supermarket; but you can still see the special golden roof, the water game system and some seats within the supermarket. The Filmpalast took this heritage and created the Neue Kaskade within their modern multiplex cinema.
The Neue Kaskade has the same golden roof, looks like the 'golden 1950s' and before a film starts you can see the water games again, including pictures of the old Kaskade cinema. An homage I really love! The Filmpalast Kassel is located at the intersection of the Fünffensterstraße and the Frankfurter Straße. You can access it best from the Karlsplatz.
Filmpalast Kassel
Karlsplatz 8
34117 Kassel
Germany
Loading map...