Yes, it is only an elevator. But one that can trigger your fears and can give you wonderful views on Pfaffenthal and Kirchberg belonging to Lëtzebuerg. Whether you want to explore the lower city and the former fortifications or if you want to cross on foot over to the European Quarter, the lift saves you from climbing up the hill to the Uewerstad. It looks futuristic, needs around 30 seconds for a trip and was opened in 2016.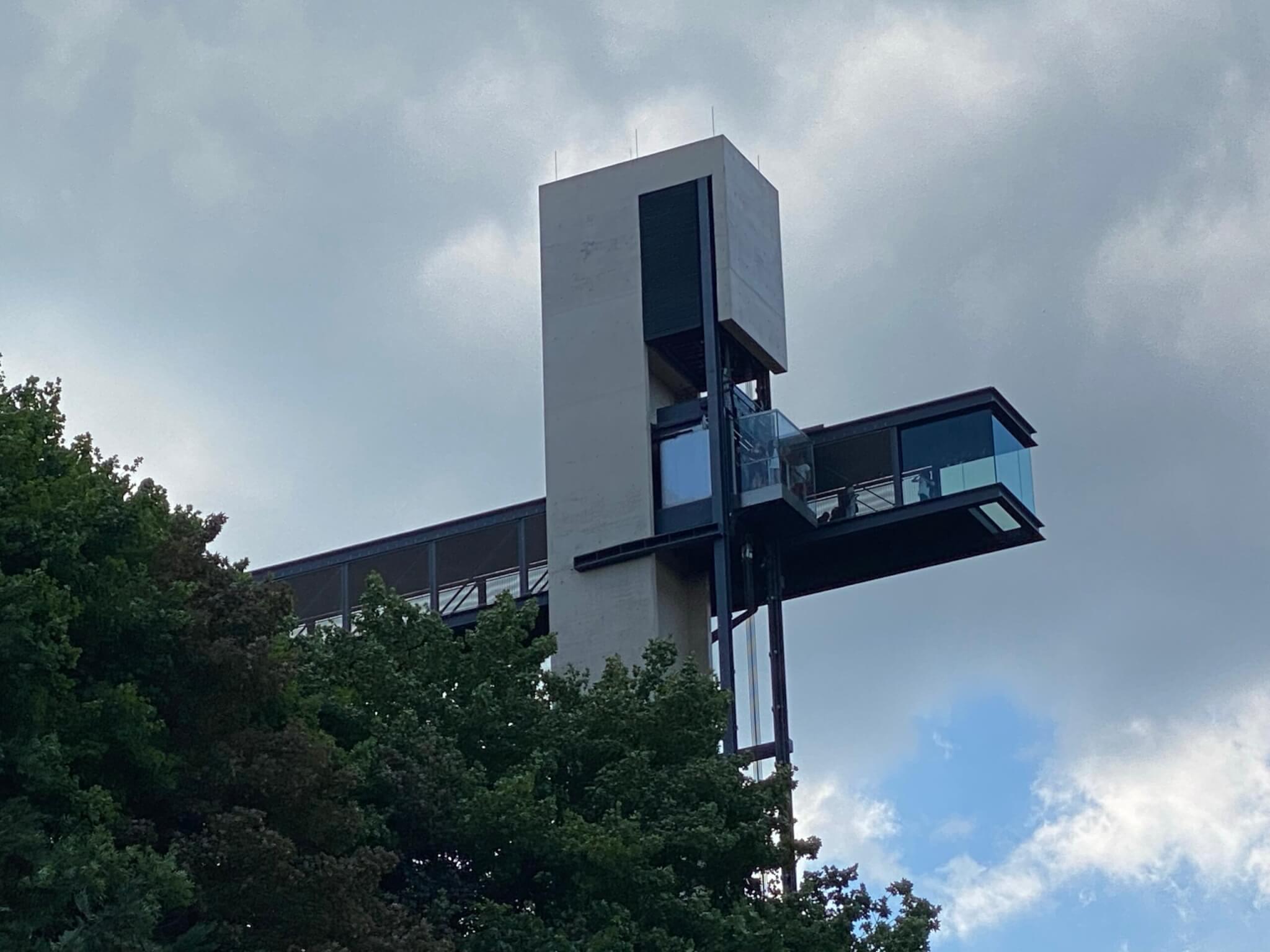 At the upper station the end of the platform is completely made of glass so that you can enjoy views on the area around and also stand on glass and look 60 meters down. The same applies to the cabin of the lift, but there is also a part of the floor without glass for the faint-hearted. 😉 Next to the lower station you can explore the ancient fortifications, the Porte d'Eich, the Porte des Bons-Malades and you can cross the Alzette river on the ancient city walls.
In case you want to get up to the European Quarter on the Kirchwald plateau: You can either walk up from the Fort Niedergrünewald to the Fort Obergrünewald – a great tour through the old and strong city fortifications. In that case you will end up at the Fort Thüngen and can take a look at the Musée Dräi Eechelen and the Musée d'Art Moderne Grand-Duc Jean. The second option is to take the lift to the Pfaffenthal-Kirchberg railway station and from there a short funicular takes you up the hill.
Lift Pafendall-Uewerstad
2 Rue du Pont
2344 Lëtzebuerg
Luxembourg
Loading map...