The Délirium Café at Bruxelles reminds me to the bars of my youth: dark, a little bit shabby and always providing good beer. Maybe that's why I like this bar so much. Get to the bar, select one of the beers (thirty from tap!) and find a delightful place in one of the many rooms of the house – it is a bit like a labyrinth. Today different bars have been connected and now form the Delirium Village. Logo of the bar is a pink elephant.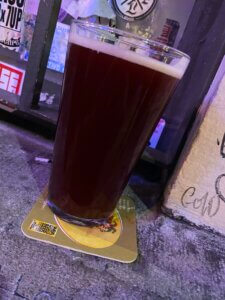 The Délirium Café became famous in 2004 when it received an entry in the Guinness book of world records. They typically have between 2,000 and 3,000 beers available. It would take years to try them all…
Délirium Café
Impasse de la Fidélité 4
1000 Bruxelles
Belgium
Loading map...