There are many fantastic UNESCO world heritage sites around the world but the Panagia tis Asinou might be my most favorite one – because it is so surprising and so high in contrast to its surroundings. When you arrive at this place belonging to Νικητάρι you're at the end of the world with nothing else than forests, green fields, and mountains. And then there is a barn made of stone surrounded by a low stone wall.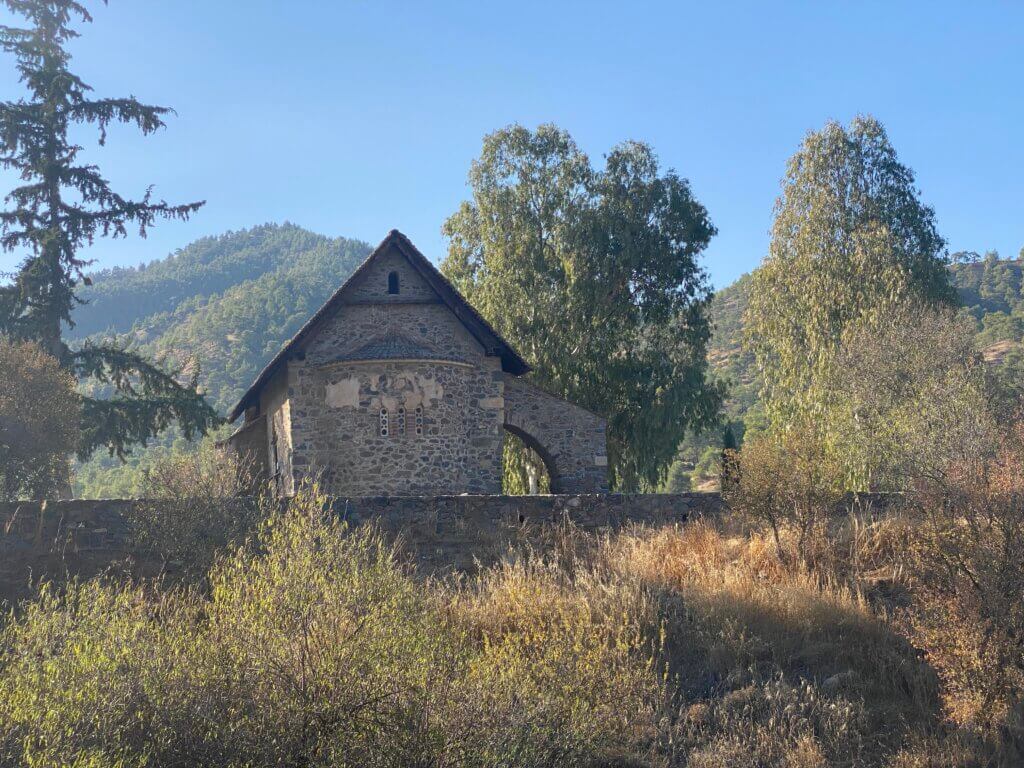 First you might wonder why there is a guard in front, then you will recognize that it's not simply a barn but has elements of a church and you might see the UNESCO sign. And when you pass the door, you're baffled because of the beauty that appears: wonderful ancient wall paintings covering the complete church.
The Panagia tis Asinou belongs to a former cloister that was given up in the 18th century. The paintings have been created from the 12th to the 14th century CE. The church closes at 4pm every day and can be visited free of charge. If you're in the unlucky position that a bus full of tourists appears while you're there: just take a seat at the garden and relax.
Panagia tis Asinou
Νικητάρι / Nikitari
Cyprus
Loading map...