Hidden in the forest of the Klauskopf mountain you can find a watchtower made of stone, the Klauskopfturm or Rieder Turm. It belongs to the village Riede which is part of Bad Emstal, Germany. The tower was built in 1857 and is 17 meters high.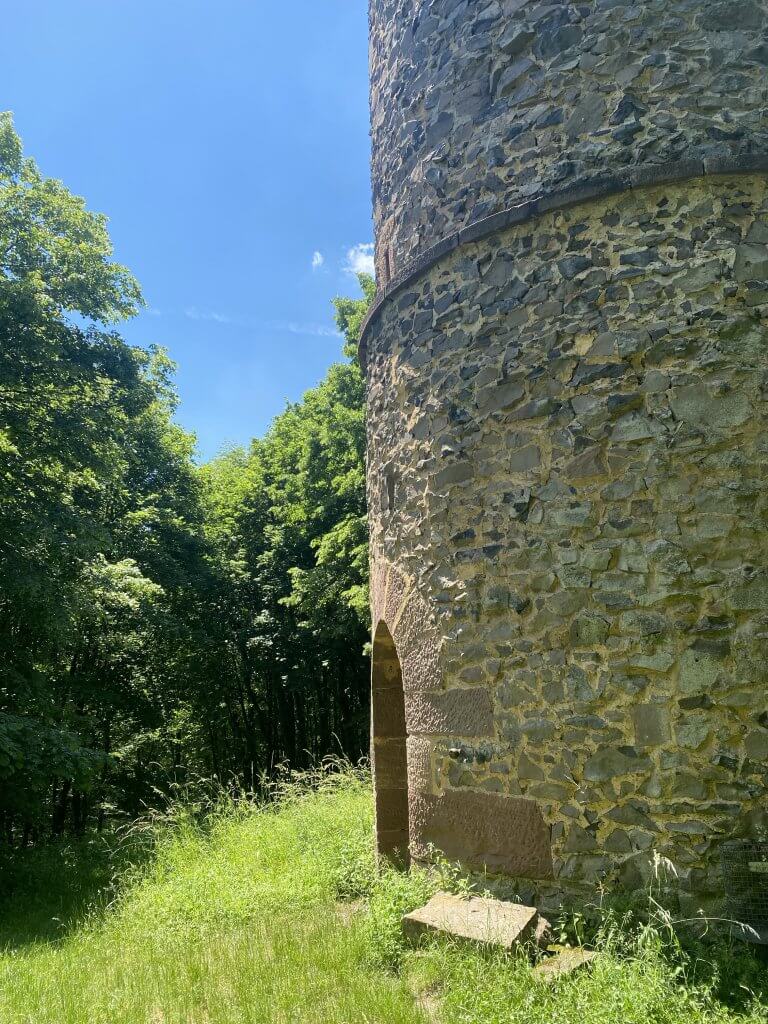 The Klauskopfturm could be an absolutely wonderful place – but the tower is used for antennas for mobile phones. That doesn't look very nice and in addition, there is nothing around the tower, not even a bench to sit down on. Most often the door is open and you can climb to the top on metal stairs. The viewing platform has a roof and rather small windows but the views are great!
If you want to get to the Klauskopfturm you can park your car in a parking area for hikers close to the village Riede. From there it is a nice way up to the top of the 413 meters high mountain. And if you're already close by take a look at the castle: Schloss Riede has been preserved and also contains a landscape garden. The staffage elements (an obelisk, a hermitage, different memorials, the temple of friendship) are distributed also within the forest; they are not in the best condition but it is nice to look out for them.
Klauskopfturm / Rieder Turm
Klauskopf
Riede, Bad Emstal
Germany
Loading map...