I really love the sandstone formations hidden in the forests of Northern Hesse and Lower Saxony. You can explore caves, climb on top of them, touch the moss surrounding them or just enjoy the cooler temperatures close to these rocks on hot days. One of these places is the Hollenkammer, a cave close to Volkmarsen, Germany.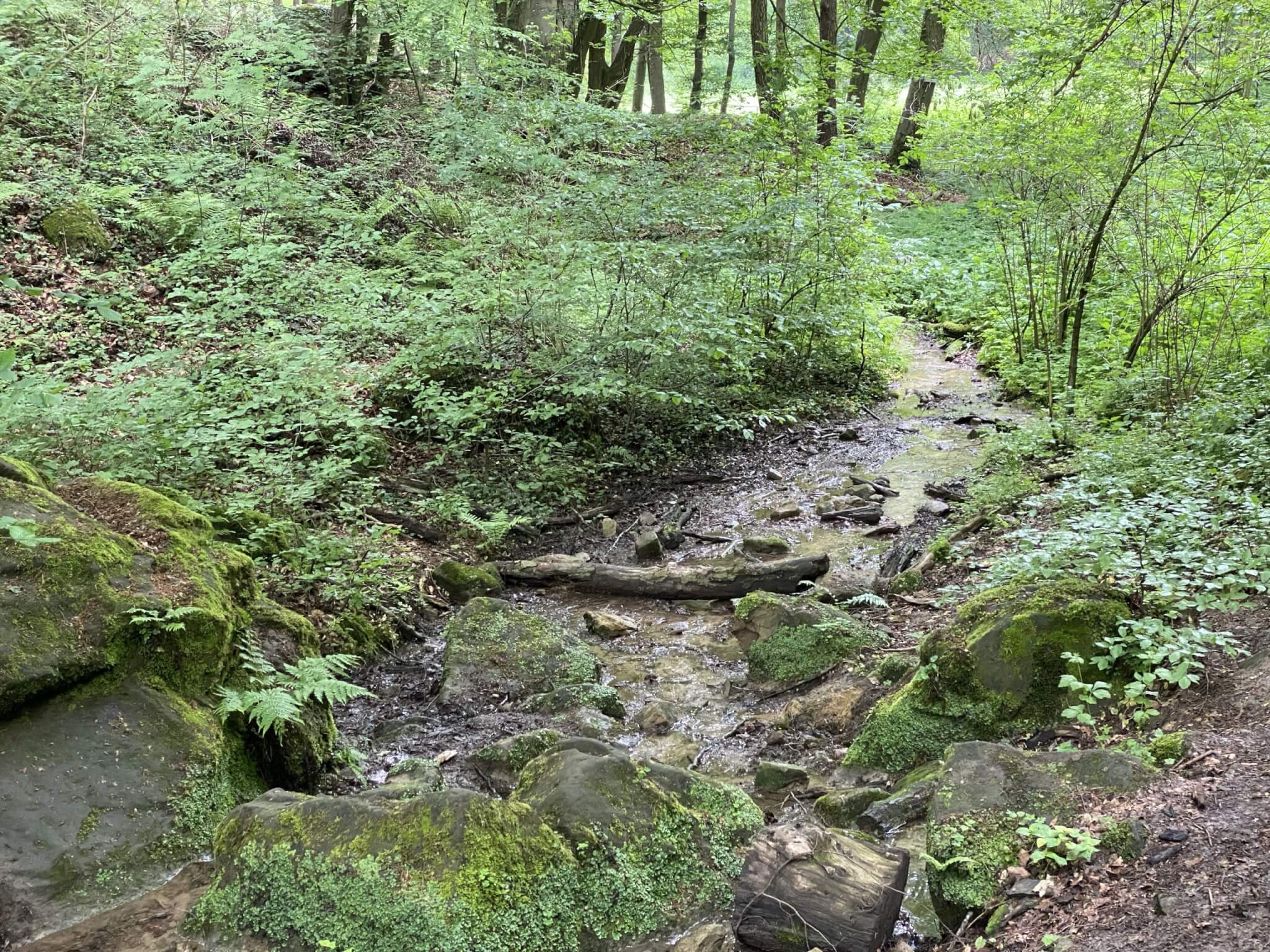 The cave was once used for pagan rituals and the name goes back to Holba, wife of god Wotan. But the locals in the past also believed that in the cave Hollen were living – gnomes that do good deeds to the people and sometimes also pranks. Maybe they'll talk to you when you visit the place. 😉 In fact, the location of the Hollenkammer is a valley of a small river with sandstone on both sides. The river and the rocks form a wonderful natural playground.
You can reach the Hollenkammer on foot from Volkmarsen – or if you enjoy a longer hike – from the Twistesee. By the way: Did you know that the railway station Külte-Wetterburg was formerly called Külte-Twistesee and that the lake is only 1,5 km away? It is a destination that you can reach easily by train from Kassel.
Hollenkammer
Volkmarsen
Germany
Loading map...