The Burgruine Falkenstein (hawk stone) at Bad Emstal, Germany, is the ruin of a former castle on a mountain (the Falkenstein) in the middle of a large forest far away from civilization. It is therefore the perfect destination for a hike or a bike trip. The castle was first mentioned in the year 1346 CE and finally destroyed in 1631 CE by the troops of the Count of Tilly during the Thirty Years' War.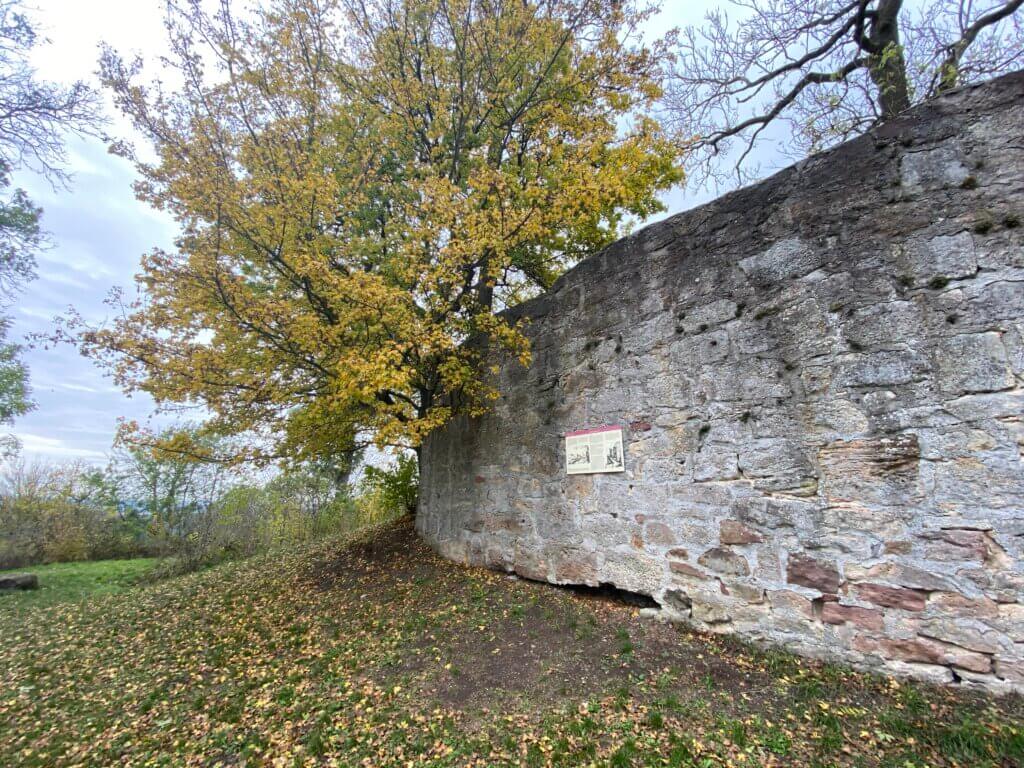 Today there are some walls still standing that show the lost beauty and former size of this place. There is also a protective hut and some benches to sit down and have a picnic. In the direction of Elmshagen there is a parking area from which you can walk on a good and wide path up the hill; if you like more adventure that is also a narrow path leading up from Sand.
Burgruine Falkenstein
34308 Bad Emstal
Germany
Loading map...