Every capital city needs a giant art exhibition – in København you can find it in the vast Statens Museum for Kunst or short SMK. The state-owned museum was opened in 1897 and shows visual arts of Denmark and the Nordic countries – accompanied by some works of international artists like Rembrandt, Munch, Matisse, Rubens or Nolde.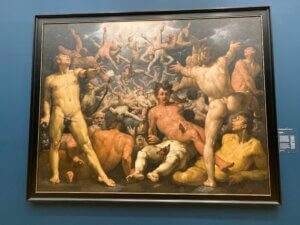 The most important and well-known artwork is a Dutch one: the famous The Fall of the Titans by Cornelis van Haarlem. This large scale interpretation of Greek mythology wasn't stolen, it was bought by King Christian IV. in 1621.
SMK – Statens Museum for Kunst
Sølvgade 48-50
1307 København
Denmark
Loading map...