Well, Angra dos Reis is no beauty. The town 150 km west of Rio de Janeiro is mostly known for being an important port for travellers going to Ilha Grande. When I arrived I had to give back my rental car at the agency Localiza. My GPS system was directing me to a strange place where no rental company was to be suspected.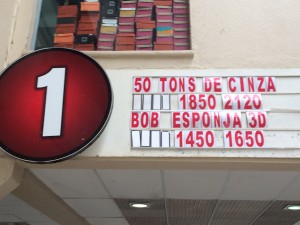 As I asked the locals I learned, that I had to go onto the top of the multi-storey car park situated below my current position, drive four levels down, park the car at the ground level and then to search for the rental company within a shopping mall. I would have never guessed that. The shopping mall (Shopping Piratas) was appreciable and had a cinema, an own marina and (no joke!) a multi-level boat parking facility. Obviously people where coming here by boat.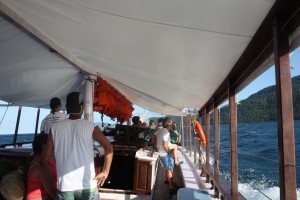 From the shopping mall on I went by taxi to the harbour to catch my boat to Ilha Grande. At the harbour you can find one or two banks which is important because on the island you won't find a single ATM. Next to the water you can also get some refreshments. But that is all to say about Angra dos Reis.
At the marina I met my tour guide who brought me over to Ilha Grande and told me a lot about the island. And he brought some tasty fruits until that day unknown to me – sadly I can't remember the name. The boat ride lasts around 75 minutes for 25 km; so it is really a relaxed ride.
Loading map...