I arrived in Ljubljana, Slovenia by night train. Much before sunrise a Croatian railway employee woke me up, supplied me with a plastic cup of coffee and shortly before 6 am I found myself standing in front of Ljubljana main station. This obscure situation gave me the possiblity to see Ljubljana in a way, most tourists don't get to see.
As I went down to the round main square Prešernov trg, I found the three bridge complex Tromostovje covered in fog, the lights of the bridges still on. A superb view!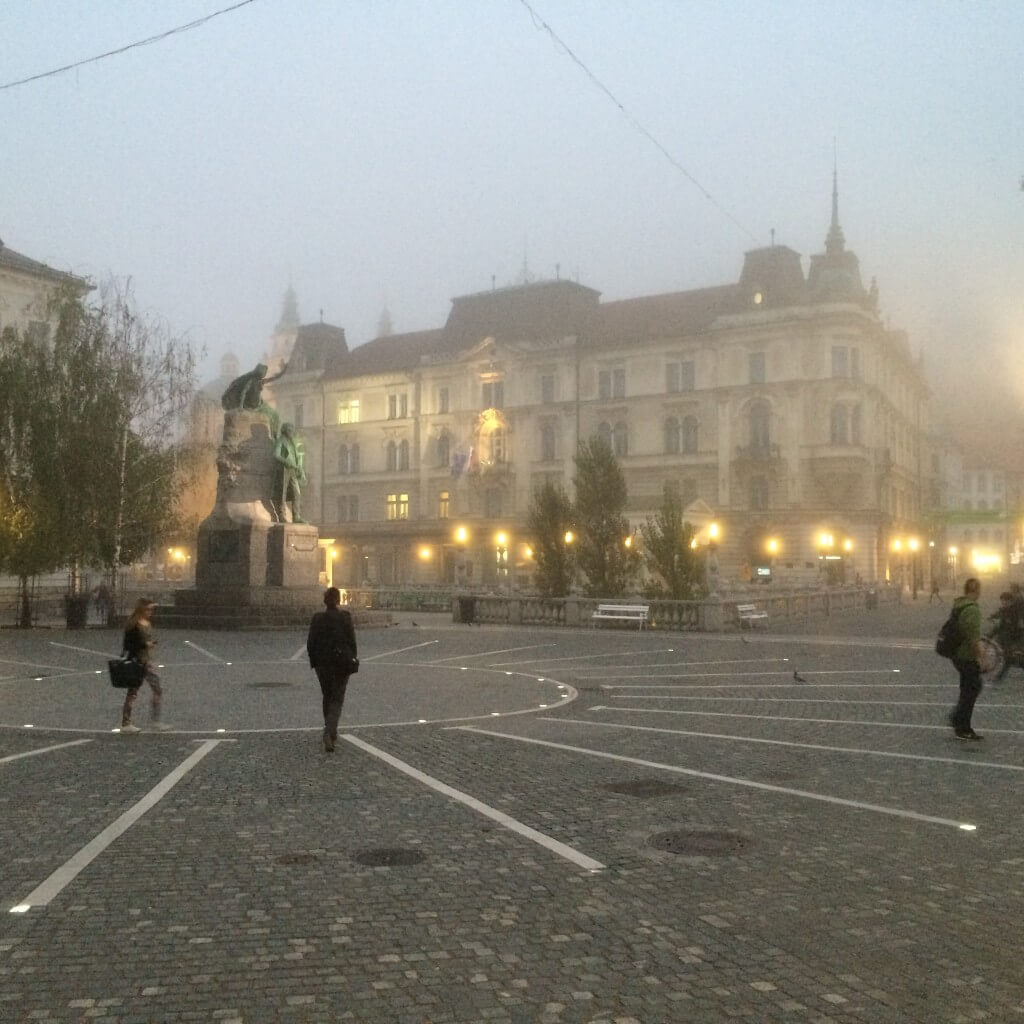 Tromostovje is a landmark of Ljubljana. From the year 1280 an there was a wooden bridge at this place, later replaced by a stone bridge. In 1929 the Slowenian architect Jože Plečnik added two pedestrian bridges at the sides of the stone bridge to assure a good traffic flow – that is why Ljubljana has three bridges in one place.
Ljubljana
Slovenia
Loading map...