If you want to learn about the history of the Saarland then the Historisches Museum Saar, located at the Schlossplatz of Saarbrücken, will leave no questions unanswered. The Saarland is not only the smallest federal state of Germany, it also has a special history: it was created in 1920 caused by the Treaty of Versailles and became a separate state for 15 years under the coordination of the League of Nations.
This special treatment was caused by the fact, that the area was already back then highly industrialized and an important producer of coal and iron. After 15 years in 1935 the inhabitants could choose whether they want to become part of (Nazi) Germany, France or stay a separate state. The discussions and specific positions of the political parties are shown at the Historisches Museum. 90 % voted for being part of Germany.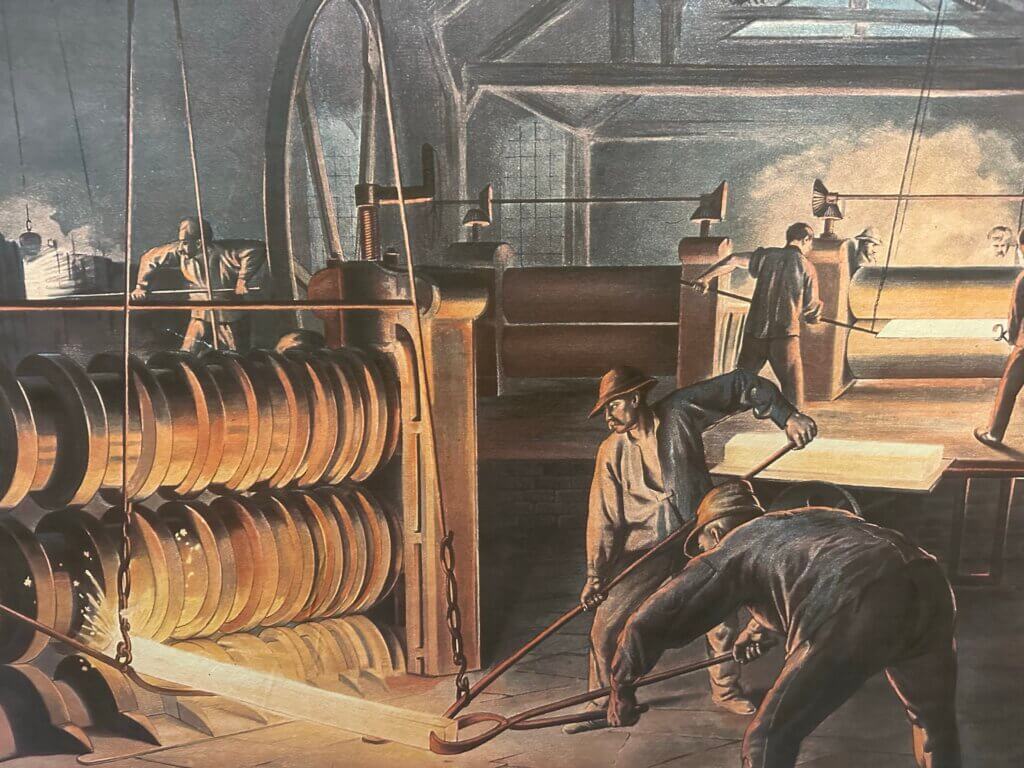 After World War II the region was controlled by France and again made a separate state. It participated as a separate country in the Olympic Games of 1952, the soccer team played twice (and lost twice) against Germany. Following a public opinion poll in 1955 the Saarland again joined Germany and became the 10th federal state. The Historisches Museum Saar gives insight into this very special period, but it also explains the special role of industry in the region, the culture and the workers associations being very important in the past.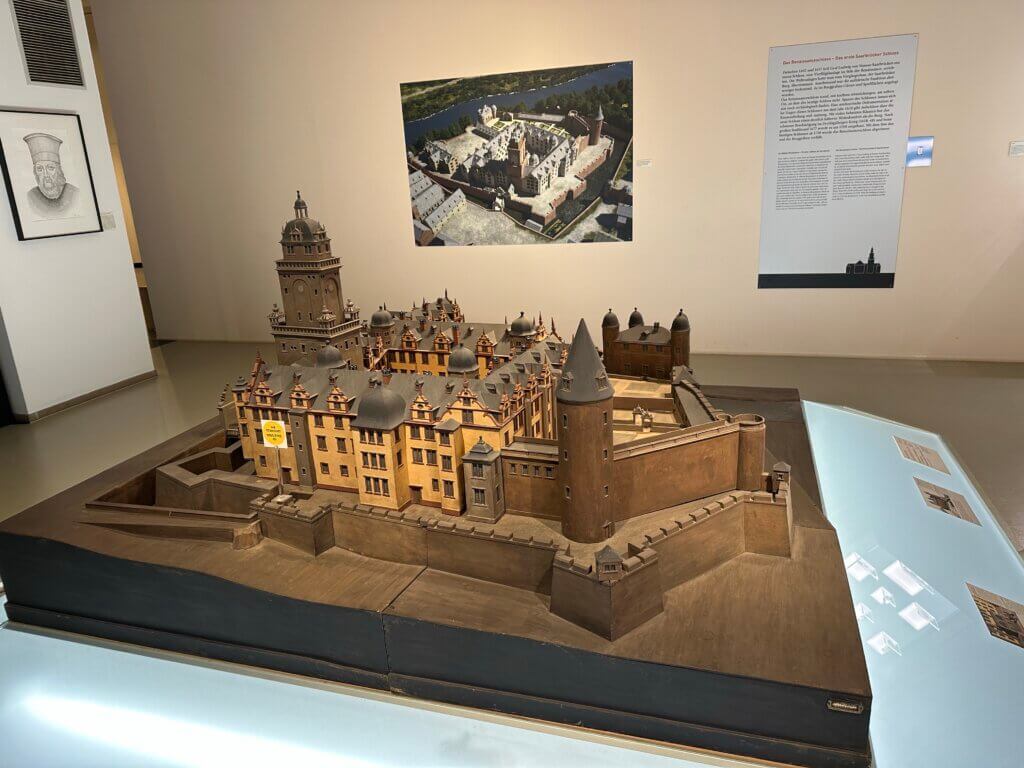 But that is not all, two special places inside the museum need to be mentioned. First, there is a cell used by the Geheime Staatspolizei (Gestapo). The inscriptions of the victims are preserved and show who was prosecuted by Nazi Germany from 1935 on. The second interesting part belongs to the neighbor of the museum, the Schloss Saarbrücken. It was built already before the year 1,000 CE and changed its structure and appearance several times.
Underneath todays Schlossplatz there are the buried ruins of the medieval castle. They have been excavated in 2003 and are now visible again. Down under the earth you can walk along the massive outer walls of the castle, climb into the casemates and explore the former castle grounds. An unexpected surprise and something I've never seen before. All in all you can spend a surprisingly long time at the Historisches Museum Saar. It is one of the most interesting history museums I've visited.
Historisches Museum Saar
Schloßplatz 15
66119 Saarbrücken
Saarland / Sarre
Germany
https://www.historisches-museum.org
Loading map...