During Nazi times many Germans became guilty by working for or collaborating with the regime. But where does personal responsibility begin? That is a question that becomes evident when visiting the Erinnerungsort Topf & Söhne at Erfurt. It is located in the administrative building of a factory founded in 1878 by Johann Andreas Topf. It produced brewery machines, ventilation systems and ovens.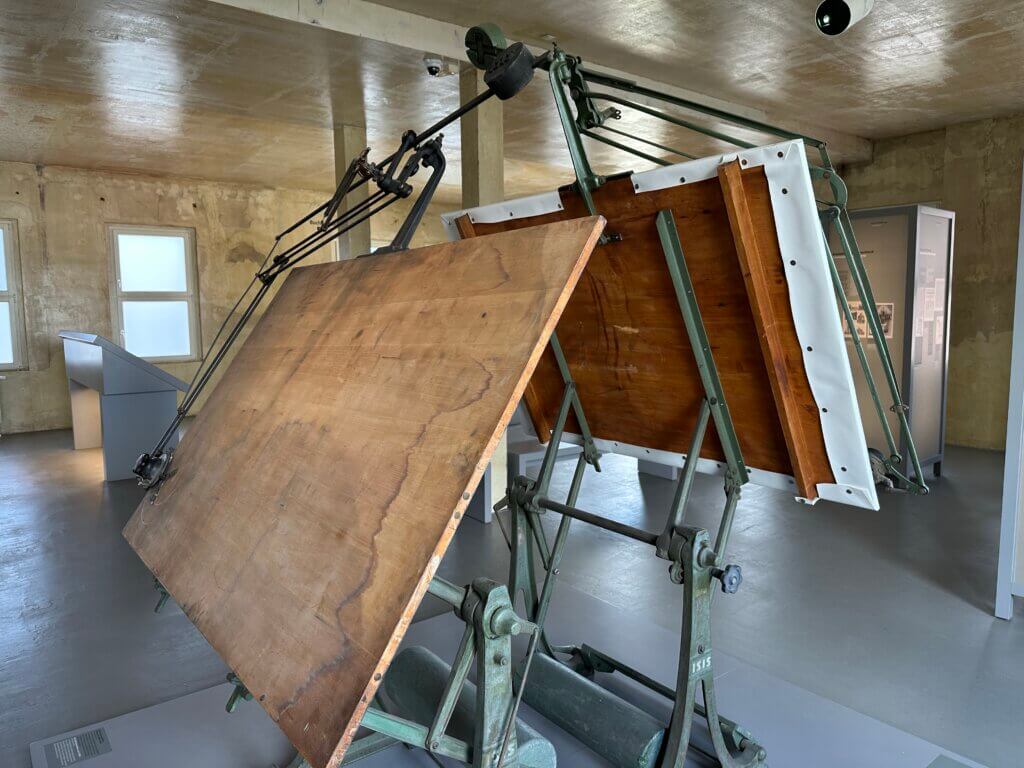 These ovens where used to burn dead animals and also human corpses in crematoriums. Being burned after death became continuously more the norm and standards were developed to ensure funeral parlor. During World War II the company Topf & Söhne started to produce military parts for the Wehrmacht and they joined a special 'business': they produced the ovens for concentration camps like Buchenwald and Auschwitz.
'Always happy to work for you'

– "Stets gern für Sie beschäftigt"

Their engineers went into the concentration camps to install ventilation systems for the gas chambers, they installed and maintained the ovens used for industrialized mass murder. After the war everybody claimed to not have known about this; that the ovens were thought to just be used to burn the corpses of inmates having died a 'natural death'. The exhibition hosted in the administrative building shows that this is absolutely not true using original correspondence and other documents. Topf & Söhne became a publicly owned enterprise ('Volkseigener Betrieb', VEB) during GDR times and went into bankruptcy in 1994.

There were ideas to create a museum and to document the special role of the company during the Holocaust, but the people of Erfurt mostly didn't want to be reminded of history and didn't want to show a connection of their city with this horrible period in German history. As a result, left-wing activists occupied the empty factory to engage for the preservation of the factory buildings and the creation of a museum. They succeeded partially: the museum is now there in the restored administrative building, but the area around has been altered. An impressive place not too far away from the main railway station that is worth to be visited.
Erinnerungsort Topf & Söhne
Ofenbauer von Auschwitz / Builders of the Auschwitz ovens
Sorbenweg 7
99099 Erfurt
Germany
Loading map...