When you're at Αγία Νάπα in the east of Cyprus it is a promising idea to enjoy the sunset at the end of the island, the Cape Greco. The final land's end is unfortunately covered by a British radar station, but you can explore rocky areas, beaches and grottos located west of it.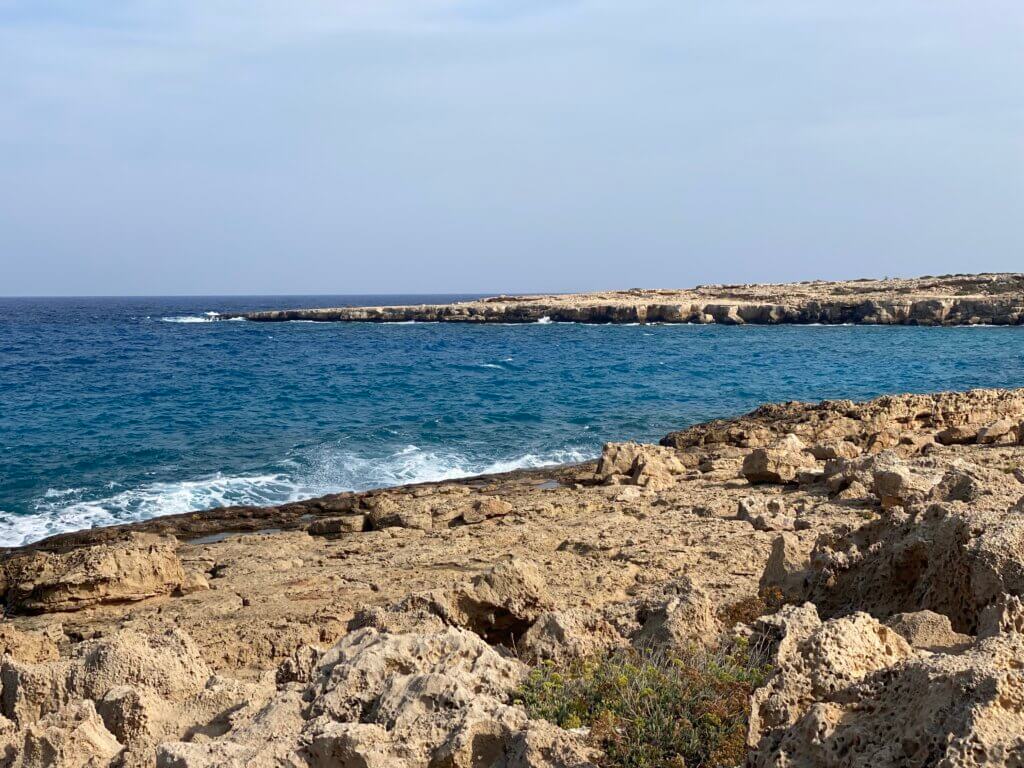 When you're leaving the main road, the street gets narrower, but it is in good condition. First, you'll reach a parking area with a food truck: the Blue Grotto. It is a wonderful area where the blue sea hits the rocky shore and when it's windy the waves break at the coastline and spread their water into the air.
If you drive a little bit further on you can park your car next to the gate of the radar station. There you can have a walk through the rocks and there is also an area that many people use to jump into the water. It is for sure not the best place if you want a real sandy beach experience, but a good opportunity to refresh.
Cape Greco
Αγία Νάπα
Cyprus
Loading map...