It's a natural wonder, a nice hike, and the chance to climb through a deep gorge: the Avakas gorge on the Akámas peninsula. The small river Avgás has cut deep into the mountain and the gorge is only four meters wide while the rocks above you are thirty meters high. It's an absolute pleasure to walk through this area but you need good footwear, and you need to be ready to jump over water and to climb over rocks.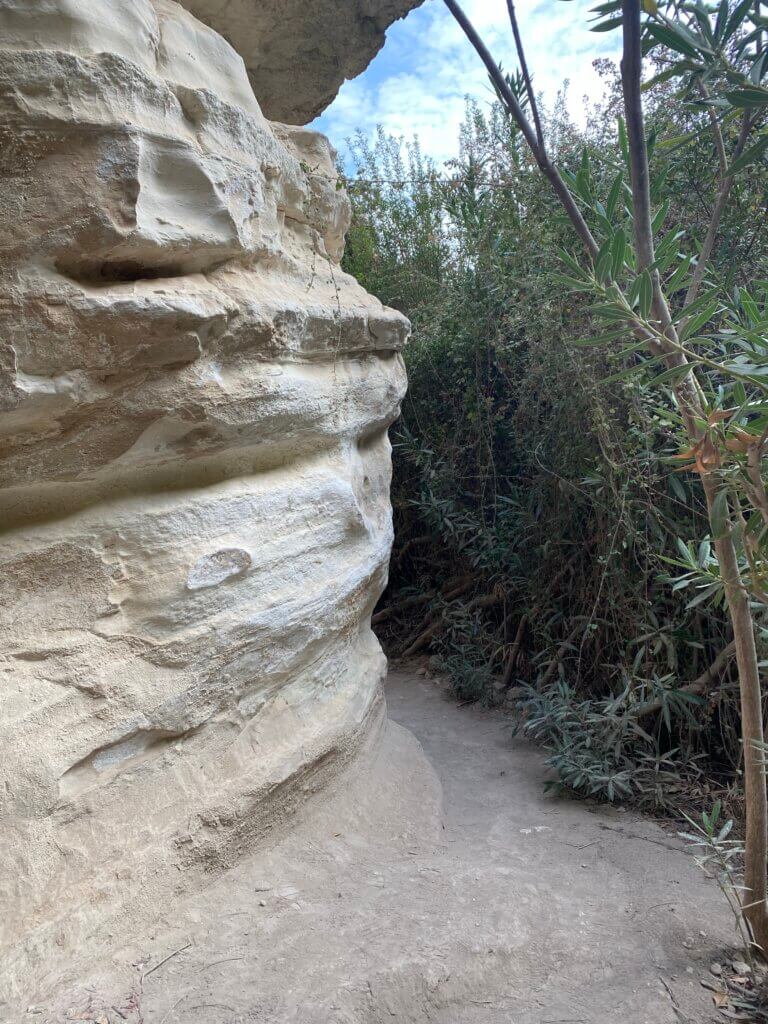 The gorge itself is one kilometer long and you can simply return the same way after you passed it. Alternatively, you can hike around the gorge afterwards if you're ready to make the ten kilometers long detour. The road conditions on your way to the gorge are well until the point where you pass the white river. Then it becomes a very uneven gravel road.
There are three parking areas: one directly at the shore, one in the middle and one close to the entrance to the gorge. With my non-offroad rental car I stopped at number two (because after that point it would have been a really wild ride), many people take guided tours or rent a quad. But from the middle parking area it is only a short walk down to the last parking area. From there you need to walk on a good path through the valley before the gorge starts.
Avakas gorge
Πέγεια
Cyprus
Loading map...