Of course, water can only float down a hill due to gravity – but at Gieselwerder belonging to Wesertal, Germany, it looks like it is running up the hill. Close to the town you can find the Mühlenplatz where formerly a mill was located (today it is an open-air museum with miniature buildings). Above this place, there are water channels that brought the water to the mill in earlier days. Next to these channels a road can be found (the L763) which is pretty steep – it has an inclination of 10 % over 3 km (the pure horror, if you ride a bicycle). Because of that, the water seems to conquer gravity; a phenomenon called 'Wasser bergauf' (water uphill).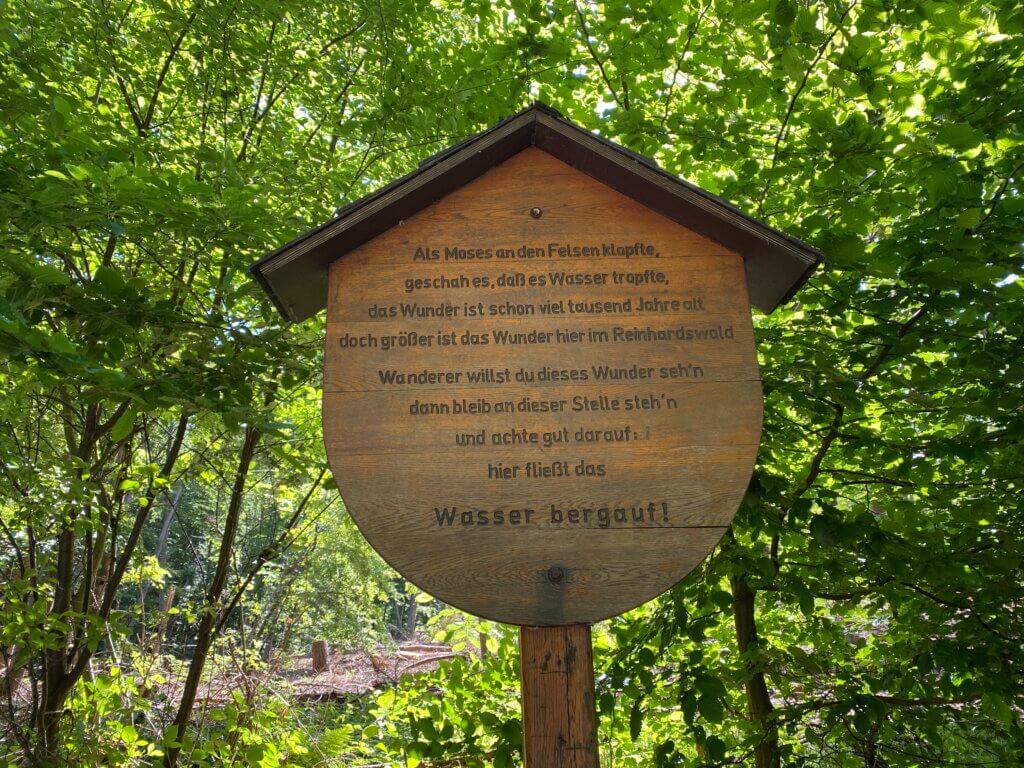 Two signs close to this place explain the optical illusion. If you get nearby with a car you can stop at a small parking area to visit this place, but it is also possible to walk along the road from Gieselwerder – it is just a walking distance of 750 meters. If you get there make sure to also visit the Mühlenplatz afterwards; it is worth the small entrance fee.
Wasser bergauf
L763
Gieselwerder, Wesertal (formerly Oberweser)
Germany
Loading map...