The city of جبيل, Lebanon, is one of the oldest, still inhabited cities in the world. It dates back to 5th century BCE and was over many centuries an important harbour for trading with Egypt and Cyprus. While the Egyptians preferred the strong Cedarwood of Lebanon, the Lebanese needed stones that were less weak than the local material. Byblos also became an important hub for trading papyrus. Under the name Gibelet and under Christian reign it became an important harbour for the Christian crusaders travelling to the Holy Land.
The most prominent sign of this is the crusader's castle. As a result, the city of Byblos was conquered by Saladin in 1198, taken back by the crusade of the German king Henry VI in 1197 and then re-conquered by the Mamluks in 1298. A historical place with many civilizations who left their traces. In addition to visiting the castle, you should walk through the old souk area with many restaurants and shops.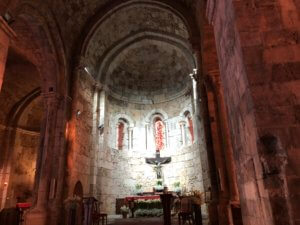 What I really enjoyed was to walk around the old harbour and watch the fishermen and their ships. Here you can find good restaurants like the Malena but also ancient churches. Don't miss the Sayedat Al Najat church located in a street behind the harbour – it is very atmospheric.

جبيل / Byblos / Jbeil
Lebanon
Loading map...