High above the old city center of Ljubljana, Slovenia you can find the wonderful castle of Ljubljana. The medieval fortress on Castle hill has been built in the 11th century and is visible from all over Ljubljana.
Access to Ljubljanski grad is quite simple because there is a funicular going from Vodnikov trg straight up to the castle. You can go up to the watch tower to have a really nice view on Ljubljana and within the castle there is also a museum showing the history of Slovenia. It is a multimedia exhibition with historical information on adult height and games for children a bit lower. Most funny was a pacman like game where you have to paint anti-fascist paroles within Ljubljana – but don't get caught. 🙂
After visiting the castle you can have a nice walk around the sight and down to the city center. It is ending again on Vodnikov trg, the main market place.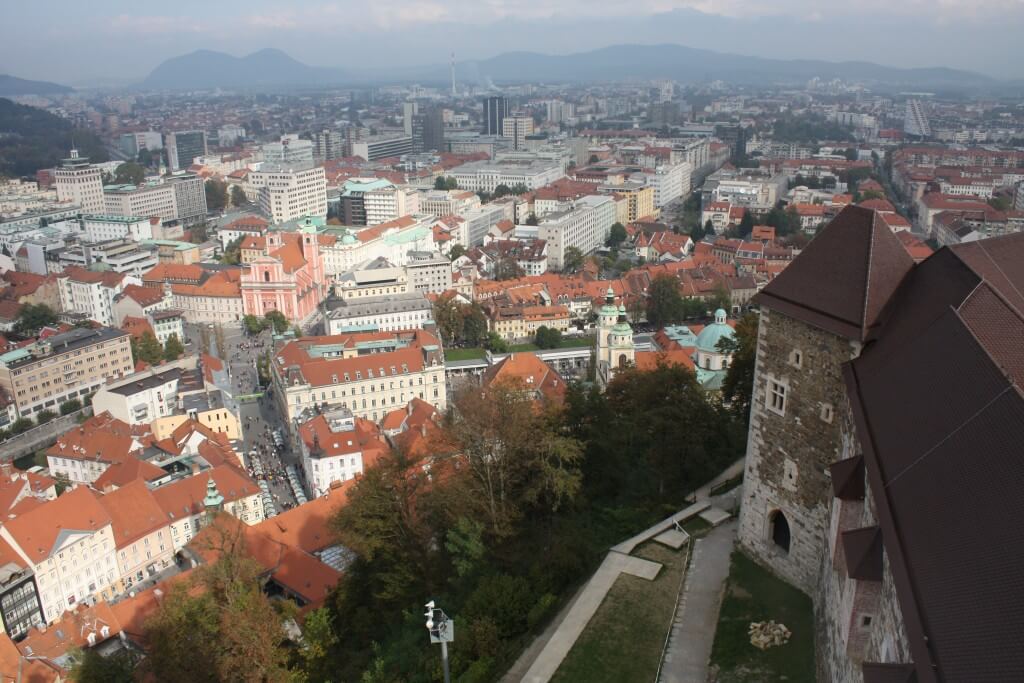 Grajska planota 1
1000 Ljubljana
Slovenia
Loading map...