Transylvania (or Siebenbürgen) is a region of Romania where different languages are spoken. It was once part of Austria-Hungary, and the Siebenbürger Sachsen have settled there, bringing the German language and culture to this area. Therefore, the cities always have at least two names: Bran is also Törzburg, Sibiu can be referenced to as Hermannstadt and Brașov is also known as Kronstadt (city of the crown). Transylvania itself translates as 'through the forest'.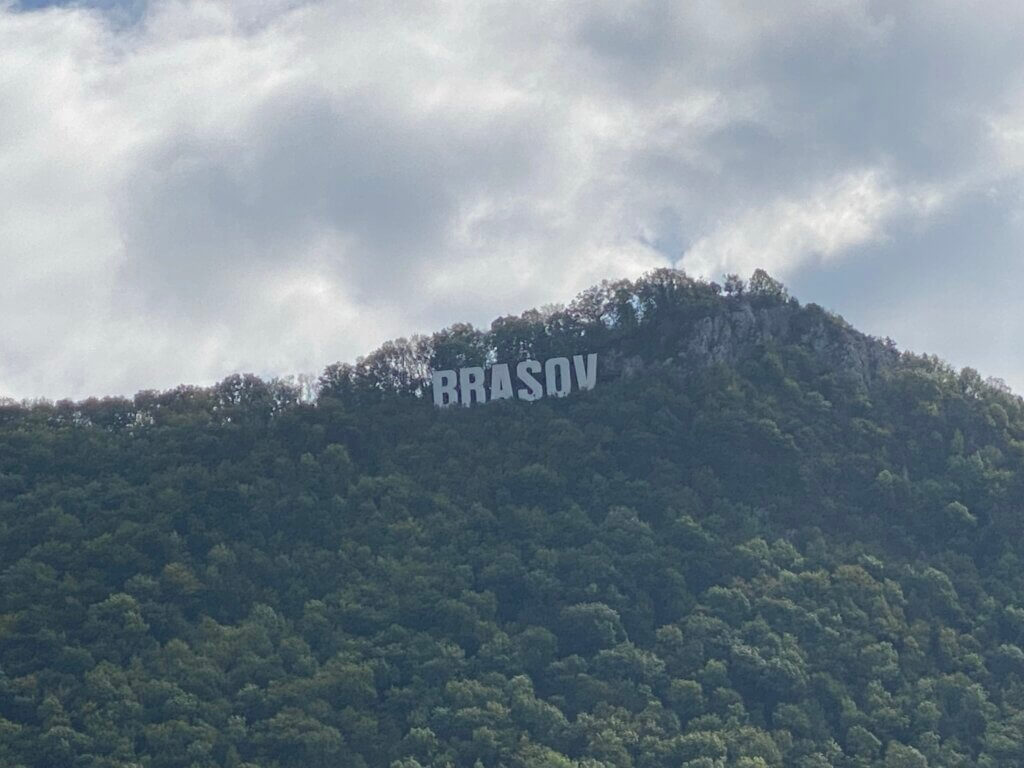 And that is what Brașov is: a nice little city with German roots surrounded by wonderful forests. Up above the city there is a sign with the city name on giant letters like at Los Angeles (Hollywood). At the city center there is a large plaza with good restaurants and nearby you'll find the most important site: the Biserica Neagră or Black Church. Once a large fire broke out which turned the walls of the church black.
Another interesting place is the Schnurgässchen, a very narrow street that was created to guide firefighters fast to the church so that it doesn't burn down a second time. And you can also discover the remains of the former fortifications of the city. The German name of the region, Siebenbürgen, sounds like seven castles ('sieben Burgen') – but its origin is still unclear. It might refer to the seven seats of justice or to the seven cities founded by the Siebenbürger Sachsen: Bistritz (Bistrița), Broos (Orăștie), Hermannstadt (Sibiu), Klausenburg (Cluj-Napoca), Kronstadt (Brașov), Mühlbach (Sebeș) and Schäßburg (Sighișoara).
Brașov / Kronstadt
Romania
Loading map...